News — StorageSolutions
Posted by admin on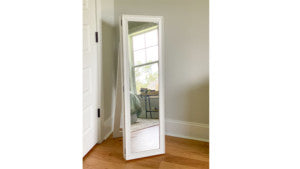 The post Upgrade Your Space with This DIY Mirror Organizer! appeared first on Homes.com. #HomeDecor #DIY #DIYProject #Upcycling #StorageSolutions
Posted by admin on
Your clothes are scattered in the corner. Clutter fills your nightstand because you're not quite sure where to put your piles of books and knick-knacks. The top of your dresser is a mess of disorganized jewelry. And inside the drawers, it's tough to locate anything in the mixed-up socks and accessories. Needless to say, you need some bedroom storage ideas. An organized bedroom ensures everything has its place. A bit of effort now can help you stay organized down the road. Keep your bedroom tidy and free of clutter, and you'll never have to tiptoe around dirty laundry again. With...
Tags:

abmlifeiscolorful, alarmclock, amberdavies, beachlife, bedroom, bedroomdecor, bedroomdesignideas, bedroomgoals, bedroomideas, bedroominspo, bedroomstorage, bespoke, bloggerfashion, bloggerlife, bloggerlifestyle, bloggerstyle, bookshelfheadboard, ceilinglight, childrensinterior, cleanroom, cleverstorage, closet, closetdrawers, closetediting, closetgoals, closetorganization, closets, clothingrack, conejovalley, cornerofmyhome, cottagestyle, curtaincloset, decorforkids, decorideas, decorinspo, designmind, designmindsouthafrica, desklamp, drawerdividers, dressingroom, fengshuitips, finditstyleit, fittedrobes, greeninterior, habitatvoyeur, headboardideas, headboards, highshelves, home, homedecor, homedesign, homeideas, homeinspiration, homeinspo, homeinteriors, house, ikeaatmine, industriallighting, industrialstorage, instahome, interiordecoratinginspiration, interiordesign, interiors, kidsdecor, kids_decor, lightandbright, liketkit, liketoknowithome, Living, lockers, loveourhouse, LTKhome, LTKunder100, LTKunder50, MADEdesign, manwithskills, momguiltisreal, montecito, mymdm, NEATsantabarbara, noclosetspace, oktcs, organizedcloset, organizedforsuccess, organizedhome, organizedlife, organizedroom, organizeyourhome, playroominspo, playroomstorage, renovation, roomdecor, roominspiration, santabarbara, santabarbarastyle, shortylocker, sidestorage, sidetable, slidingdoor, slidingdoors, smallspaces, snappedinealing, sofabed, sparebedroom, stellarspaces, storage, storagecubbies, storagesolutions, stylishstorage, suitcasedecor, sunnydaysahead, sweetdreams, targetdecorating, targetstyle, TheContainerStore, thedelightofdecor, theeverymomathome, theNEATlife, tinitinyterracehouse, vintagesuitcase, walkincloset, walkinwardrobe, wardrobe, whitelocker
Posted by admin on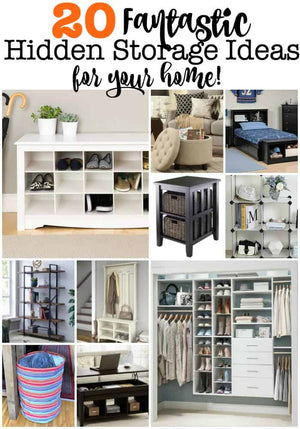 There was actually room in your closet for everything you owned at the time. Fast forward to today- when you are sharing your home with all of those little people in your life- and it seems like there is never enough room to store everything you own! As part of our series of posts on Best Picks for Busy Moms– these fantastic hidden storage ideas will help! *Please note that some of the links in this post are affiliate links, which means I will make a small commission if you purchase through these links. Storage Ideas for the Bedroom Whether you...