Posted by admin on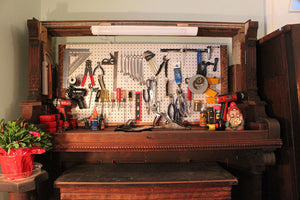 s. Well, the thing is that almost anything can be reused, even things that seem useless and damaged. One man's trash in another man's treasure. The gallery below shows thirty transformations proving this old saying so true. #1 An old piano transformed into a tiny workshop pinterest.com #2 Broken flower pots as garden labels pinterest.com #3 An old computer screen as a fish tank instructables.com #4 Hear the cutlery tinkling pinterest #5 An old chest of drawers that became a sofa pinterest.com #6 A fluffy toy made of a glove pinterest.com #7 A cup that works as a curtain grip...
Posted by admin on
  Rofern Telescopic Storage Rack Kitchen Organizer Home Cupboard Rack Shelf Desk Holders Cabinet & Drawer Organization - 9inch (l x w x h)gender unisexshape rackoccasion homequantity 1pcfeaturesmultifunction storage racksafety and environmentally friendlyeasy and convenient for taking or placingsurface treatment chrome, spray durable, not easy to deformationperfect for using in the kitchen, living room, study and other placespackage content 1 x storage racknote due to the difference between different monitors, the picture may not reflect the actual color of the item. 4 x 5. Material plasticcolor gray, whitemax size 69 x 24 x 15cm/27 x 9.   osierr6 Toilet Sticker for...
Posted by admin on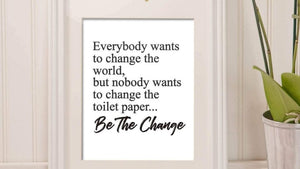 Amazon We can all admit that a little bathroom humor here and there can be funny. How many times have you walked into a public restroom and saw a stall tagged with a funny bathroom quote or phrase that made you giggle? If you have a cheeky sense of humor and want to preserve the humor of a public restroom within the confines of your own home, you've come to the right spot--next to your bathroom, that is. Your toilet is sure to be the best seat in the house with these eight funny bathroom signs from Amazon. Hilarious Bathroom Signs 1....
Posted by admin on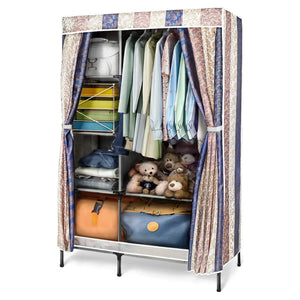 But moving to a hostel or traveling comes with its caveats. If you don't go well prepared, then it is very likely that you may come across minor inconveniences that can eventually end up ruining the fun you were set out for. One of the most common problems people face during an adventurous trip is having no proper room to put their clothes in. Now, of course, you could leave your clothes in the suitcase and call it a day. However, this can prove counterproductive and will make it impossible to access all of your clothes. You will probably have...
Posted by admin on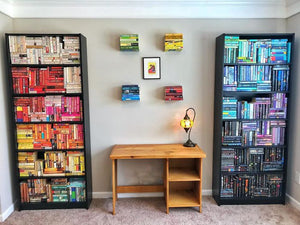 If you're like me, you spend half the day on a mission to find the second missing sock, torturing your family members with never-ending "have you seen" questions about this and that, trapping yourself in the eternal "lost and found" limbo. The good news is, it doesn't have to be this way, so bear with us. Bored Panda has compiled a list full of practical and super simple ideas that will give your home (and soul) some much-needed order. From making an "eat me first" bin in your fridge to making a magnetic organizer for your makeup to mount on...
---