Practical Lists To Make to Organize Your Life
Posted by admin on
Lists to make to organize your life. Ideas for lists that will make you more productive, organized, happy, and intentional.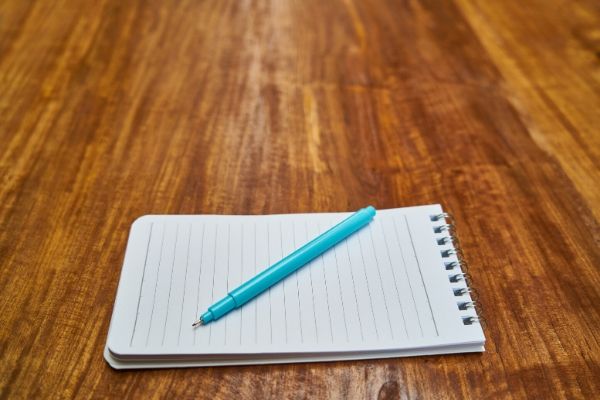 Lists to Make to Organize Your Life
The act of writing down your thoughts helps you process and remember information.
If your life is feeling out-of-control right now, one of the best things you can do is take pen to paper and make a set of lists you can take action on.
So, grab a notebook, and let's start making lists!
Related: How to Organize Your Ideas with Notebooks
Brain Dump List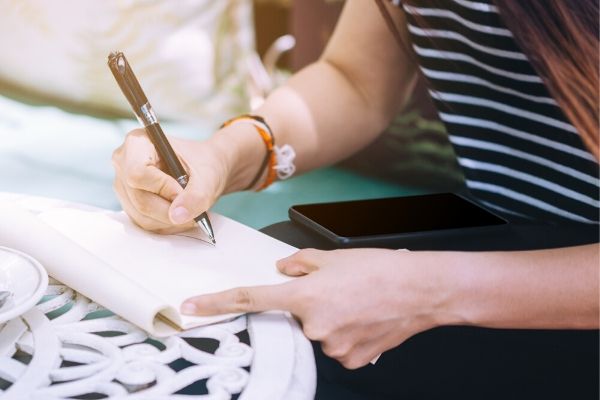 Start by getting all of your thoughts out on paper. 
Make a list of things you need to do, want to remember, and projects you have to work on.
Keep writing until you can't think of anything else – and know that this process could take a while!
After you've done a brain dump, you can categorize like items, prioritize, and eliminate unessential tasks.
Getting everything out on paper and onto lists you're going to act on frees you up to think about things other than all of the stuff you want to make sure you remember.
Current Projects List
A current projects list is exactly what it sounds like –  list of all of the projects you're working on right now!
Even though having a current projects list seems repetitive or unnecessary, it's actually a really good idea to always have one.
Why?
So you have a realistic picture of everything that's on your plate right now.
If you have too many projects going at once, it's unlikely that you'll be able to keep up with them.
Pick 5-6 of the most important projects to focus on, and move the other projects to your "next in line" list.
Note: The ideas of current projects lists and next actions list comes from David Allen's book, Getting Things Done. If you're looking for ways to be more productive, you have to read it!
Context-Based Next Actions List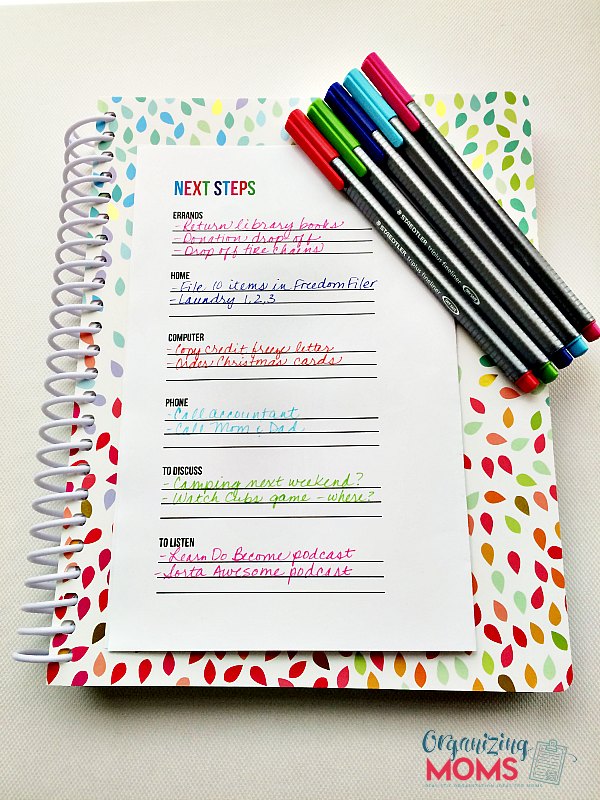 A next actions list based on contact helps you be productive wherever you are.
If you have a few moments before a meeting begins, you can pull out your next steps list and make a quick phone call.
If you're driving and need a distraction, you can listen to something from your "to listen" list.
If you have some time to chat with your spouse in the morning, you can pull out your "to discuss" list and check in with him/her.
Read: How to Be Super Productive with a Next Steps List
To-Do List for the Day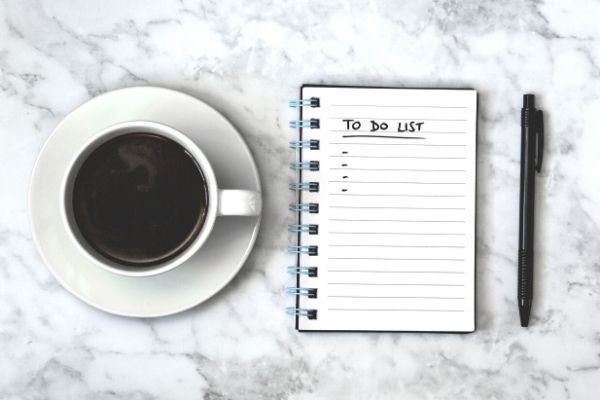 Your daily to-do list shouldn't be pages long if you want it to be effective.
What should be on the list?
Three to five items you want to accomplish today.
That's it!
Pick the 3-5 things that are most important for moving forward with your goals, and focus on getting those things done.
Routines List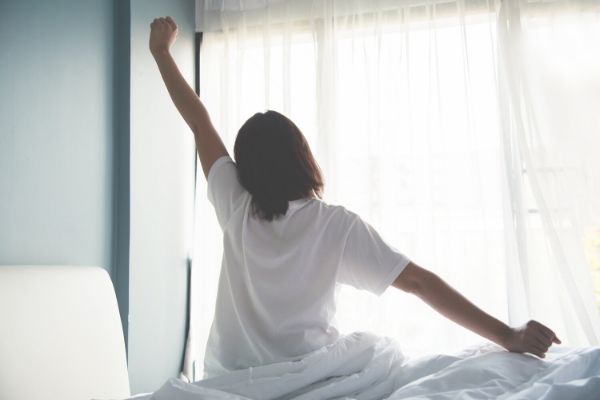 What routines do you want to stick with or develop?
Plan out how you want your routines to work with routines lists.
If you've never written out your routines before, start by planning out your morning and evening routines.
Starting and ending your day with intention has a huge impact on the rest of your day.
If/Then Lists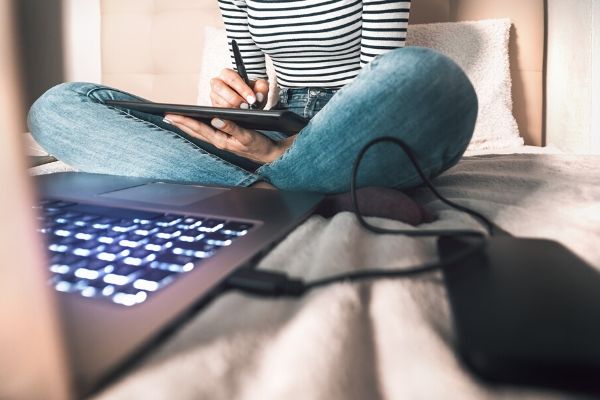 If/then statements help you build routines and habits.
They're also perfect for helping you remember processes for work or home.
Here are some examples:
If a bill arrives in the mail, then I open it and pay it right away.
If the ketchup bottle is almost empty, then I add ketchup to our running grocery list.
If I get a spam call on my cell phone, then I block that number so they can't keep calling and interrupting us.
If you've ever thought, "The next time this happens, I'm going to do ______ instead," you'll love using if/then statements to organize your life.
Process Checklists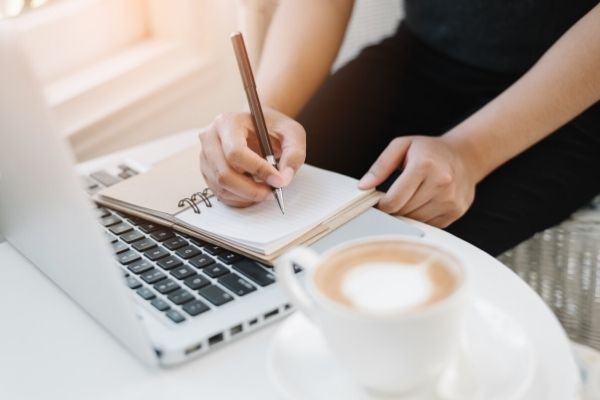 If there's something you need to do according to a certain process, it's helpful to have a process checklist to help you remember all of the steps.
If you find yourself having to look up how to do something often, make a process checklist for it.
Here are some ideas:
Checklist for how to file quarterly taxes online
Checklist for how to turn on/off the alarm system 
How to backup files on your computer
Meal Plan
Having a simple weekly meal plan list makes meal prep so much easier. 
Each week, just jot down what you plan to eat on each day.
Then you can use that list to decide what you need from the grocery store.
Grocery List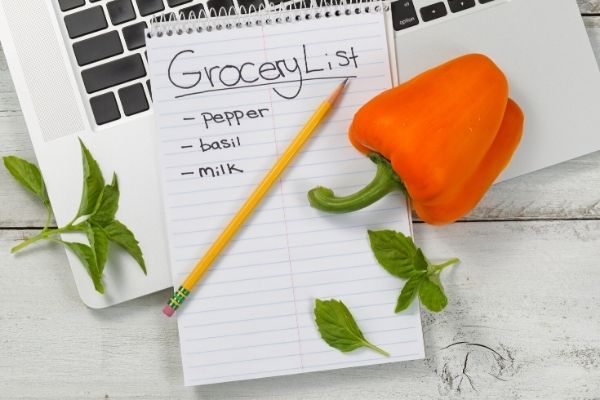 Always keep a running grocery list so you don't have to remember the odds and ends you need to pick up at the grocery store.
We keep a grocery list in our kitchen right next to the coffee maker.
If anyone in the house recognizes that we need something, they can add it to the list.
If you consistently use a grocery pickup service, you can add items to your cart as you realize you need them.
That way, everything will already be in your cart when you go to place your next grocery order.
Favorite Meals List
Every time we try a new meal and everyone likes it, I write it down on my favorite meals list!
And not just because it's a rare historical event.
I keep a list of all of our favorite meals so I can be sure to incorporate them into our weekly meal plans.
In fact, I have a rotating meal plan set up that's full of our favorites.
If I'm stuck with meal planning, or just want to have a conflict-free week, I pull a week of ideas from my rotating meal plan.
It makes meal prep and grocery shopping so much easier because I know exactly what to expect!
Quick Meals List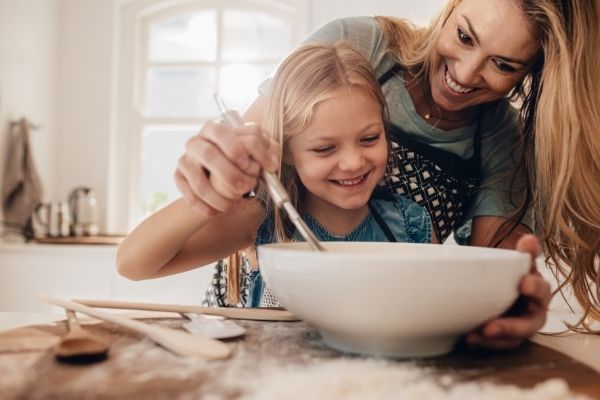 For busy nights, it's helpful to have a list of quick meal ideas you can throw together in flash.
I try to only include meals that are quicker to make than waiting for a pizza delivery.
Need some ideas for your quick meals list? Go here for some delicious, fast meal ideas.
Recipes to Try List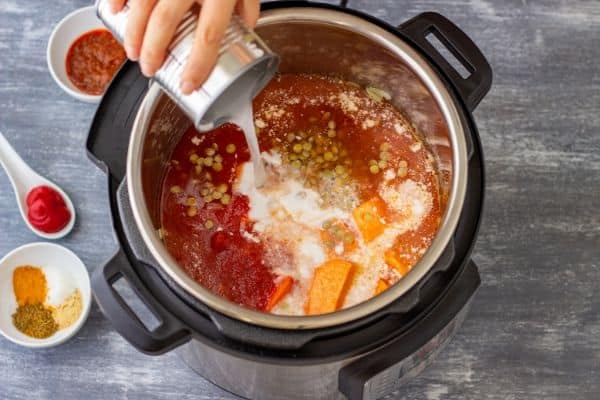 See a recipe you want to try someday?
Add it to your Recipes to Try list.
Then, the next time you're looking for meal plan inspiration, check out your list and pick something new to try out!
This saves you tons of time searching through Pinterest for new ideas.
Errands List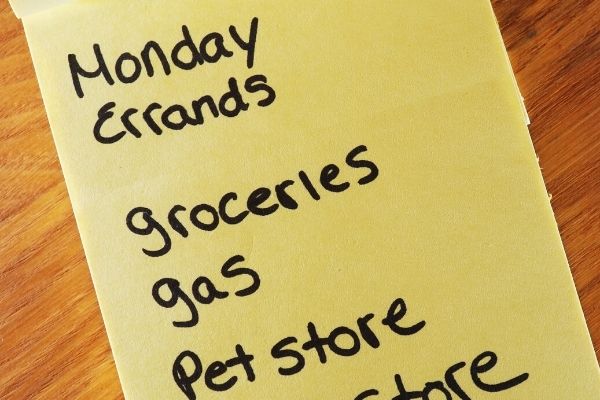 Save time by consolidating your errands into one or two trips a week.
You can make sure you don't forget anything by making an errands list during the week.
Include things like…
Picking up prescriptions
Dropping off/picking up dry cleaning
Returning library books
Grocery shopping or pickup
Getting gas
Car wash
Donation drop-off
If you often run low on gas for your car, make a habit of filling up with gas whenever you do your errand day.
School To-Do List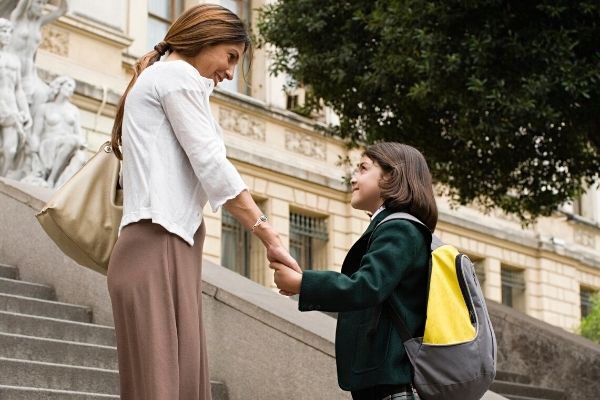 Even if you're not in school yourself, having kids in school means you'll have a lot of school-related tasks to manage.
Keep a list of things you want to do the next time you're at school.
Here are some examples:
Drop off permission slips
Pick up materials for classroom helper project
Drop off Box Tops
Bring treats for birthday celebration
Turn in paperwork
Ask office about missing school for doctor's appointment
Home Repairs List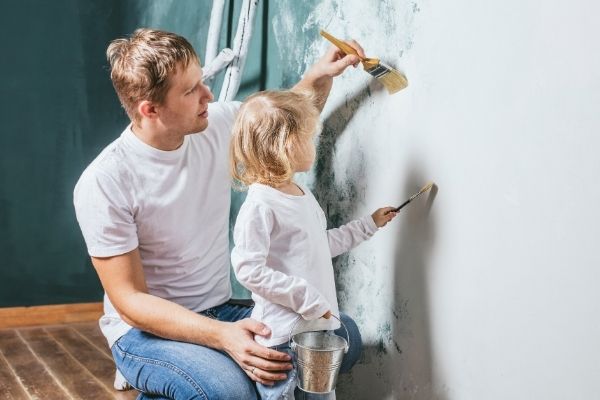 Don't let projects fall through the cracks in your house.
Keep a running list of things you want or need to repair in your home.
This could be things like:
Patching a wall/painting
Replacing a broken outlet cover
Fixing a squeaky door
Replacing lightbulbs
Cleaning the dishwasher 
Replacing furnace filters
Home Management Tasks List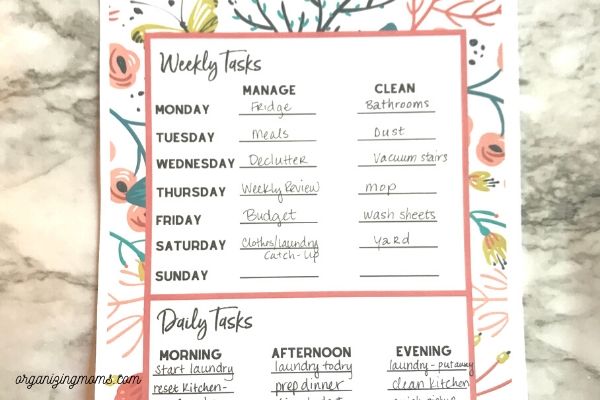 Keep track of your home management routines and habits with a home management tasks list.
Don't know where to start?
Grab this free home management plan workbook and start creating your home management list today. It's free!
Online Order List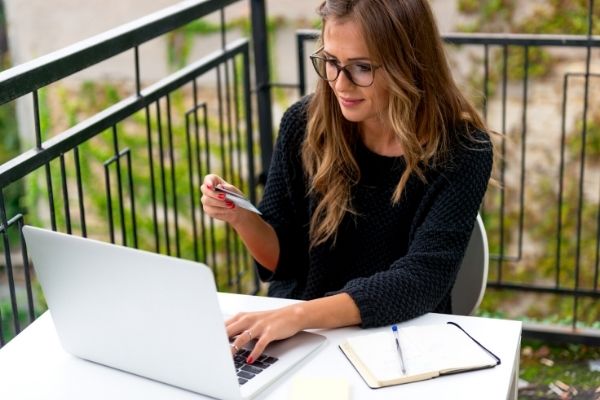 If you struggle with impulse buying online, an online order list is a lifesaver.
Every time you think you need to order something online, add it to the list.
Institute a wait period (7 days, 30 days – whatever works for you), and only order the item after that time has passed.
You'll find that you won't order as many thing online this way, because you'll simply lose interest in some of the things you thought you needed!
To take your savings to the next level, only order online once a month and purchase everything from your list that you still need at the same time.
Things to Research List
Lately, "doomscrolling" has become a real problem for many of us.
With so much chaos in our world right now, it's only natural that we want to keep up with the latest information.
But going online to look something up can soon turn into hours of endless scrolling and building anxiety.
Create a Things to Research List  and set a specific time limit for how long you'll spend learning about a specific topic.
You can even designate a specific time a day for online researching so it doesn't end up taking up too much of your day.
Gift Idea List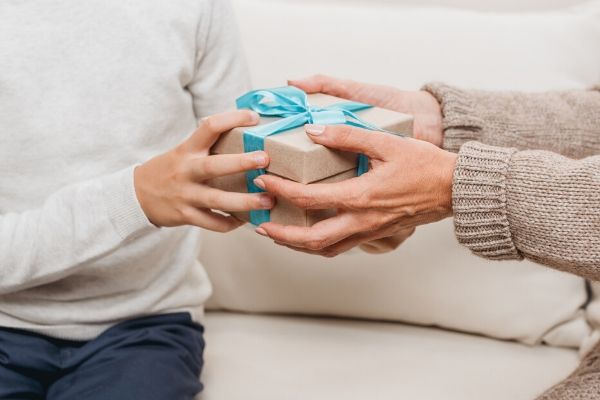 Keep a gift ideas list for the people you buy presents for each year.
When you hear someone mention something they like, or you see something you think would make a nice gift, write it down on your list.
Then, when birthdays or holidays roll around, you'll have a list of good gift ideas ready to go!
Gratitude List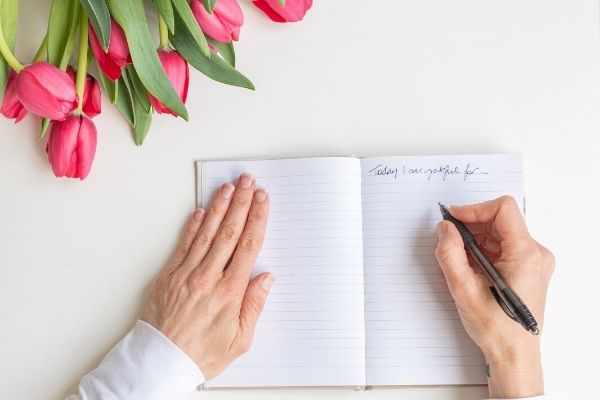 Did you know that it's impossible for your brain to focus on positive and negative thoughts at the same time?
Creating a practice of listing out the things you're grateful for helps you train your mind to be more positive.
And, if you know that you're going to list things you're grateful for each day, your brain will be on the lookout for positive things to add to the list!
Big Dreams List
If nothing was stopping you, what would you like to do in your lifetime?
Create a Big Dreams List for all of your scary big goals, dreams, and wishes.
The act of writing them down may help you get started in working out ways to make those dreams happen.
Some examples of big dreams for your list could be things like…
Visiting the pyramids in Egypt
Walking the Camino de Santiago in Spain
Becoming a pastry chef
Writing a best-selling novel
Buying a house in your favorite neighborhood
Goals List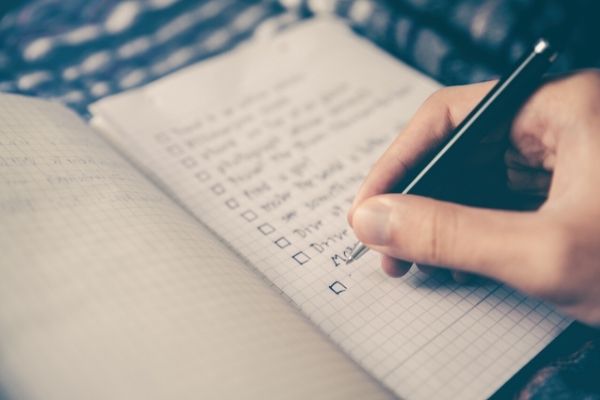 What goals would you like to accomplish in the next 3-5 years?
Just like with the Big Dreams List, writing out your goals helps solidify them in your mind so you can start working towards them.
Here are some examples of goals:
Paying off credit card debt
Finishing school
Changing careers or going back to work
Running a marathon
Stop Doing List
Sometimes you need to stop doing certain things to be happier or more successful.
If there are certain habits or behaviors you want to stop, create a Stop Doing List.
Read more about how to write a Stop Doing List here.
Seasonal Bucket Lists
Seasonal bucket lists are perfect for making sure you make the most of each season. 
Include things you love to do, have always wanted to try, or want to be sure to make time for.
Include your family in making the bucket list and make it a fun family project!
Books to Read List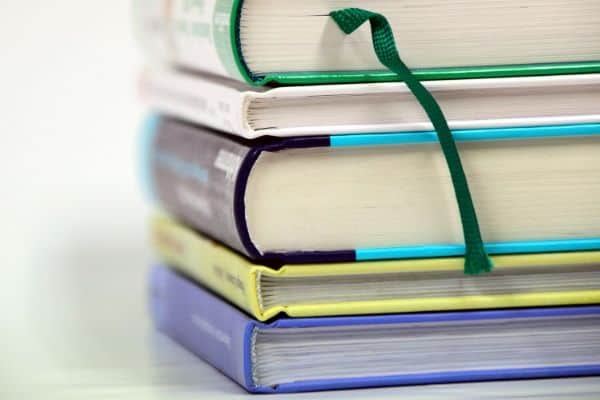 Next time you hear about a good book you'd like to read someday, add it to a Books to Read list!
You can keep a physical list in your notebook or planner, or use a site like Goodreads to keep track of everything you want to read.
Movies to Watch List
If you hear about a good movie you could stream online, or even see in the theater, add it to your Movies to Watch list.
Then, the next time you're looking for something to watch, check your list and pick something!
Password List
Experts warn against actually keeping a physical password list that someone could easily find.
Instead of writing down all of your usernames and passwords, use a service like 1Password or LastPass to keep track of all of your online login information.
Christmas Card Mailing List
Do you send Christmas cards to the same people every year?
Make a centralized Christmas card mailing list so you don't have to spend hours looking up everyone's address next year.
Create your list in Excel or Google Sheets, and you can use your spreadsheet to make printable labels if you want to save time addressing envelopes!
Packing Lists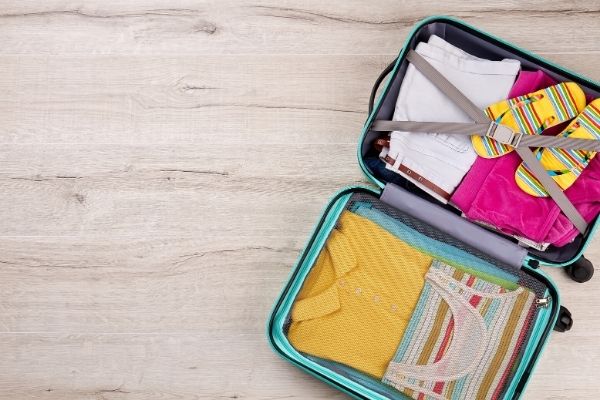 If you travel a lot, having a master packing list can make the whole process of packing your suitcases much easier.
Here are some packing lists you might want to make:
Travel for work trip packing list
Travel to conference packing list
Travel to grandparents house packing list
Camping packing list
More Ideas for Organizing Your Life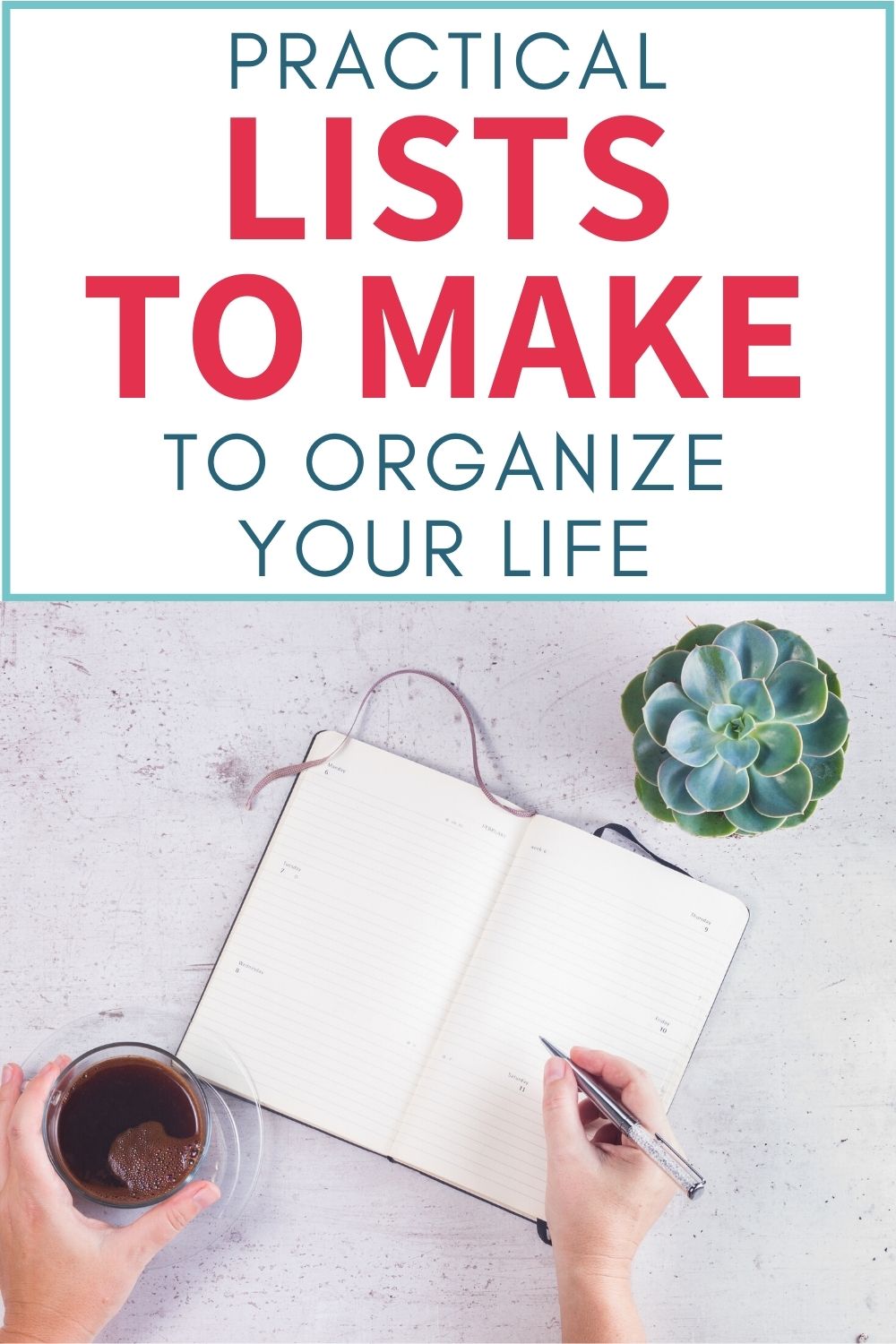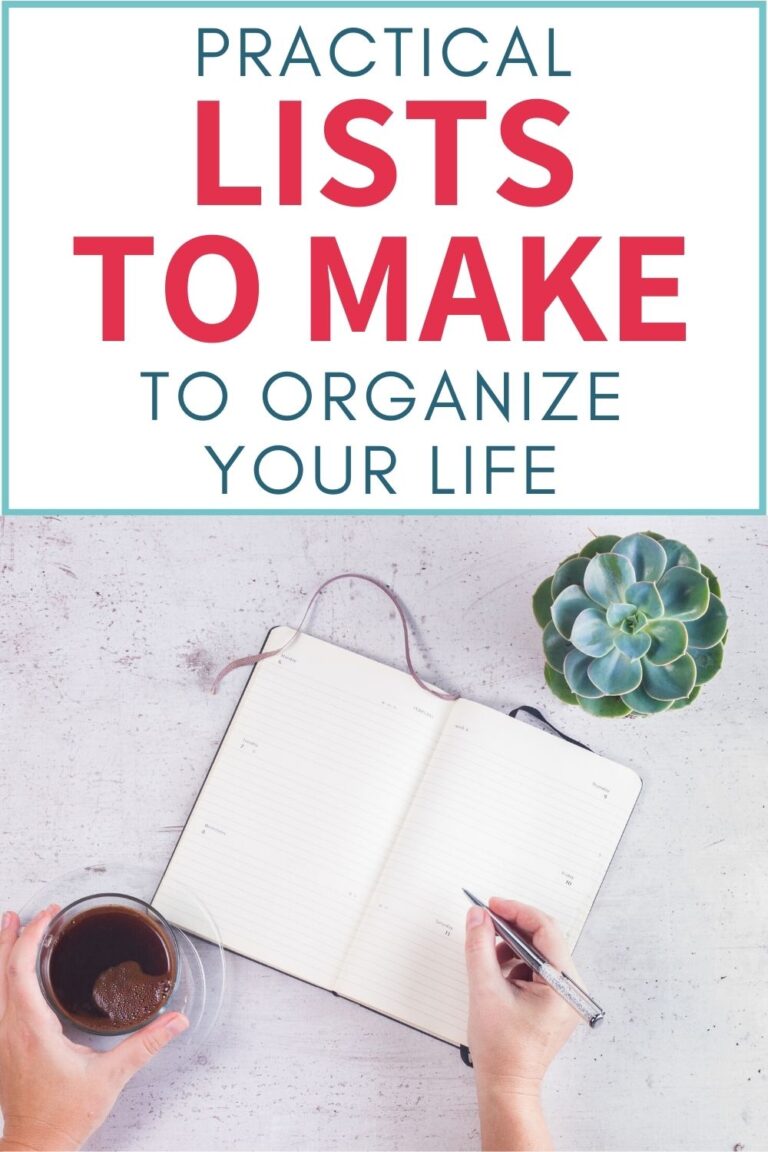 The post Practical Lists To Make to Organize Your Life appeared first on Organizing Moms.
---
Share this post
---
---