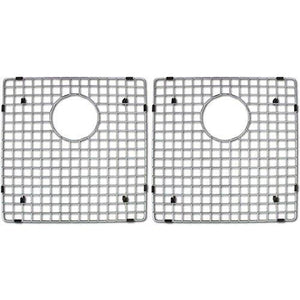 Azhara AZLXZD882DM4BG Culinary Kitchen Sink Grid (Two Pack) Stainless Steel
Brand: Azhara
Features:
Kitchen Sink Bottom Grids (Two-Pack) for use with AZLXZD882DM4.
Helps protect sink surface from everyday use.
Stainless Steel.
Fits 14-1/2" x 16-3/4" Sinks.
Commercial Five Year/Residential Limited Lifetime Warranty.
Publisher: Azhara
Details: Creating luxury spaces in your kitchen and bathroom doesn't have to come with a high-end price tag. Introducing Azhara, a new line of high-fashion faucets and fixtures to help you make your remodeling dreams come true without the luxury price tag.
UPC: 747989416667
EAN: 747989416667