These Are 2020's Latest And Flyest GMT & Worldtime Watches
Posted by admin on

As much as positive thinkers would have you believe that life is about freedom, choices and all the stuff of credit card ads, the fact remains that we are still governed by time. And not just time in our immediate location, otherwise known as local time, but actually all the time zones of earth.
It is a connected world after all, and news breaks everywhere all the time. As both writers of this piece can attest, this becomes painfully evident when we are covering the launch of a watch somewhere (not just on Swiss time) while managing deadlines in our home markets.
The matter of time differences, and time for people in motion, only became an issue in the 19th century with advances in transportation and communications. Yes, back in the day, relativity was not at all a big deal. It became quickly apparent that in addition to the subject of convenience, there were safety concerns to manage as well, once railroads became a reality.
In the case of early railway operations, chronometry was not the only worry, because there were real concerns about deadly accidents owing to scheduling conflicts. The people of our era are fortunate in that protocols are already agreed upon, and that we only need to deal with relevant time differences, not argue about whose standard to follow.
The earth completes one rotation in 24 hours, more or less (without getting into sidereal time, which is another matter altogether). There are 360 degrees of longitude so that means the earth turns by 15 degrees longitude in one hour. Consequently, splitting the world into 24 time zones would make the most sense, with one-hour (plus/minus) per 15 longitude degrees from the prime meridian in Greenwich.
Thailand is 100 degrees east so it is seven hours ahead of Greenwich Mean Time (GMT). New York, on the contrary, is 74 degrees west so it is generally five hours behind GMT. For practical purposes, we can consider one-hour periods to be the case, although there are notable discrepancies like Myanmar (GMT+6:30), Nepal (GMT+5:45) or China, where Beijing time (GMT+8) is used throughout, despite the country being able to easily sustain three time zones to have sensible sunrise/sunset times!
Singapore too uses GMT +8 despite being just 104 degrees east so that can lead to mix-ups too.
Our mobile phones, thanks to the contemporary (Relativity-backed) wonder known as GPS, are more than able to handle these little but important details. Still, we are watch nerds on a constant quest for excuses to buy new timepieces (and consequently upset our wives). That said, we'll be saving ourselves some grief for this story by not getting into why exactly a GMT watch is NOT a worldtimer, and vice versa.
Whatever your preference, we've got you covered in this (by no means exhaustive) list of both 2020 latest GMT watches and worldtime versions.
—
Patek Phillipe Ref. 5231J


For those who need more than mere functionality, the Patek Philippe Ref. 5231J comes with the artistry of a cloisonné enamel dial, depicting Europe, Africa and the Americas. Arguably the most precious watch on this list, this is somewhat fitting given the Geneva manufacture's provenance with this complication.
Patek Philippe was one of the pioneers of the worldtimer, famously partnering up with the creator of the complication, Louis Cottier. This particular rare handcraft timepiece is presented in a 38.5mm yellow gold case with a single pusher at 10 o'clock that enables the correction of local time without disturbing the accuracy of the self-winding movement.

—
Longines Conquest V.H.P


Do not underestimate the Longines Conquest V.H.P. Flash Setting; longtime readers will recognise the V.H.P. watches as a particular favourite in these pages. This high-precision timepiece is not a regular quartz watch; it is technically accurate to the level of +/- 5 seconds per year.
Its Gear Position Detection system resets the hand automatically after an impact or exposure to a magnetic field. Both of these are hazards that frequent travellers often subject their watches to. Conquest V.H.P. owners can use their mobile phones to set the watch by way of flashes (no WiFi or Bluetooth required so it can be used in flight-safe mode).

—
Vacheron Constantin Overseas Dual Time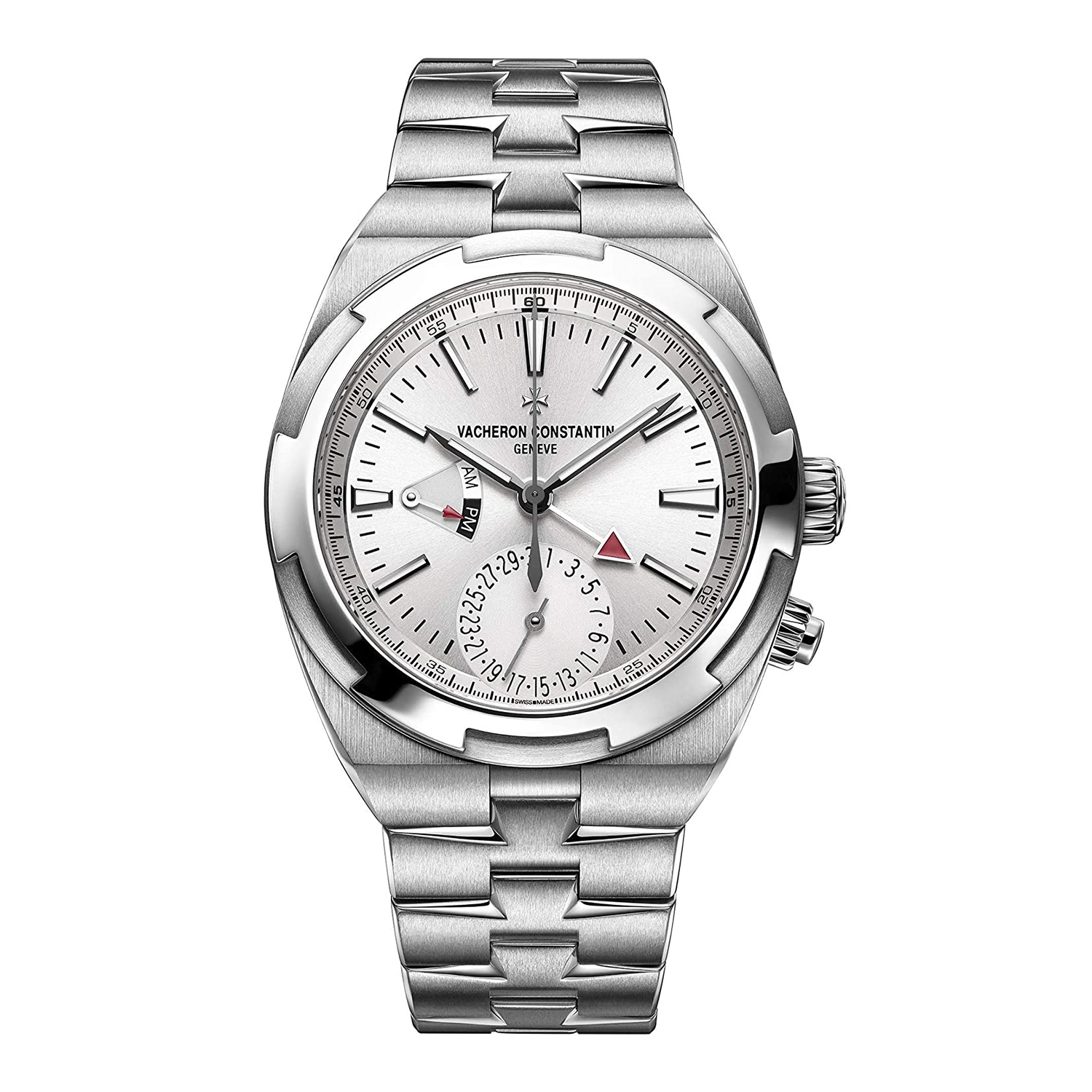 While most dual time watches make do with a 24-hour hand, and it is the most common execution for this function, Vacheron Constantin does things a little differently. The Vacheron Constantin Overseas Dual Time opts for an additional (but still central) 12-hour hand in conjunction with an AM/PM indicator at 9 o'clock.
The result might be considered more functionally useful than the big pointer and bezel combination favoured by many. The 41mm watch in stainless steel is water-resistant to 150 metres. It is most versatile in that you can quickly switch between the bracelet, leather strap and rubber strap, as needed.
—
Citizen Eco Drive World Time


The Citizen Eco Drive World Time is the only light-powered watch in this curated selection – it is also the most accessible. Unlike most world time watches, with a 24-hour scale to match the city ring, this Citizen shows only the cities on the dial flange. Switching between time zones is a bit of a magic trick. It also takes some getting used to.
To change the time display when travelling, one pulls out the crown and turns it so that the seconds hand is pointed at the new city of arrival. Push the crown back in and the new time is set, with the hour hand instantly moving to the new correct position. One can, of course, do this at any time, to find the time at any of the listed cities.

—
Grand Seiko SBGC229


If the 20th anniversary of the Spring Drive is not enough of a reason, this Grand Seiko SBGC229 also celebrates the 50th anniversary of the Nissan GT-R sports car (known as the Skyline to true believers). Its structural integrity is ensured by a titanium case under the shield of a scratch-resistant blue ceramic outer case; that blue is the Bayside Blue made famous by the Skyline.
This chronograph (the only watch in this selection with the chronograph-GMT supercombo) watch features a 24-hour GMT hand that points to the corresponding numerals between the applied hour markers.

This story chronicling 2020 latest GMT watches and their Worldtime editions first appeared in the March 2020 issue of Men's Folio Malaysia.
The post These Are 2020's Latest And Flyest GMT & Worldtime Watches appeared first on Men's Folio.
---
Share this post
---
---