Police Get Rough With Demonstrators In America And Around The World As Anti-Racist Protests Continue
Posted by admin on
Cities across the world have seen thousands of people march in solidarity with protesters in the US over the killing of George Floyd by a police officer.
From London to Toronto, Rio de Janeiro to Perth and Stockholm to Auckland, protesters have gathered outside US embassies and taken to the streets to demand justice and to rally against police brutality. 
And across America and the world, some police have been seen responding to protesters with violence and brutality.
In New York, an officer was captured on video pulling the mask off a young, Black protester and pepper spraying him in the face.
In Minneapolis – the state in which George Floyd was killed on May 25 – police were seen spraying mace from their vehicles as they drove by peaceful protesters. 
In the Swedish capital, two people were arrested at a demonstration that saw thousands of people defying a ban of gatherings of more than 50 people due to coronavirus.
A video appeared to show police using pepper spray against people in central Stockholm.
Vice News reporter Michael Anthony Adams was at a gas station in Minneapolis when police poured out of a van and yelled at people to leave.
Despite repeatedly saying that he was a member of the media, one officer replied, "I don't care," before blasting him with pepper spray.
Police just raided the gas station we were sheltering at. After shouting press multiple times and raising my press card in the air, I was thrown to the ground. Then another cop came up and peppered sprayed me in the face while I was being held down. pic.twitter.com/23EkZIMAFC

— Michael Anthony Adams (@MichaelAdams317) May 31, 2020
Orange Is the New Black actor Matt McGorry shared footage of Los Angeles, where officers appeared to hit and shoot at protesters. McGorry claimed he was also hit with a rubber bullet in the stomach by at the protests.
In Uptown Charlotte, North Carolina, protesters were reportedly fired upon with tear gas, flash bangs and pepper balls. 
Officers dressed in riot gear in Salt Lake City, Utah, were filmed repeatedly pushing an elderly man using a cane until he fell to the ground. 
Joyce Beatty, an African-American congresswoman from Ohio, said she was hit with pepper spray at a protest in downtown Columbus.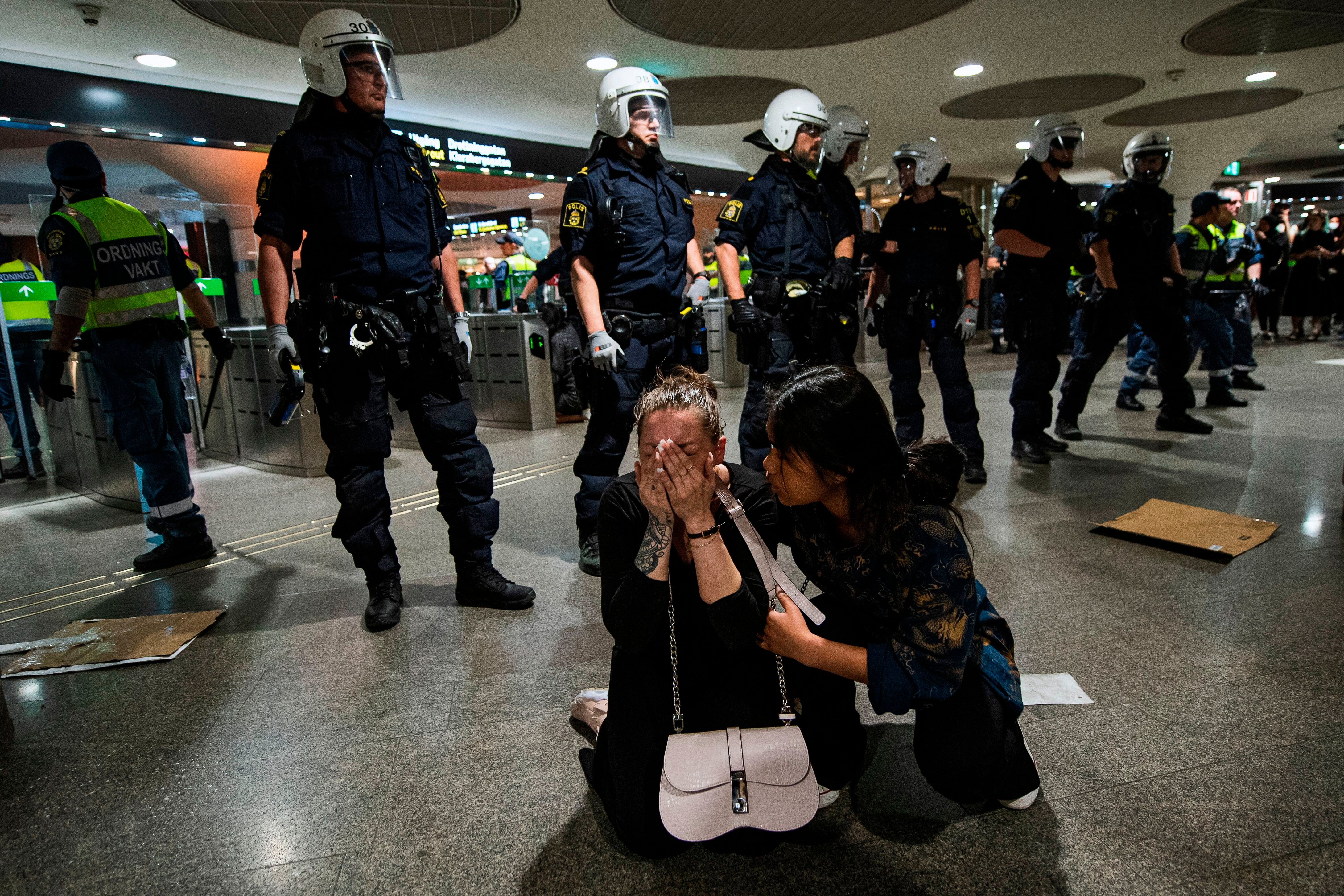 ---
Share this post
---
---