New year, new card art: 2 new designs are coming to the Amex Platinum
Posted by admin on
Few cards carry the cachet of The Platinum Card® from American Express. It's hard not to notice its flash — nor its heft at a whopping 18.6 grams thanks to the fact that it's made of metal — when you whip it out of your wallet to pay for something.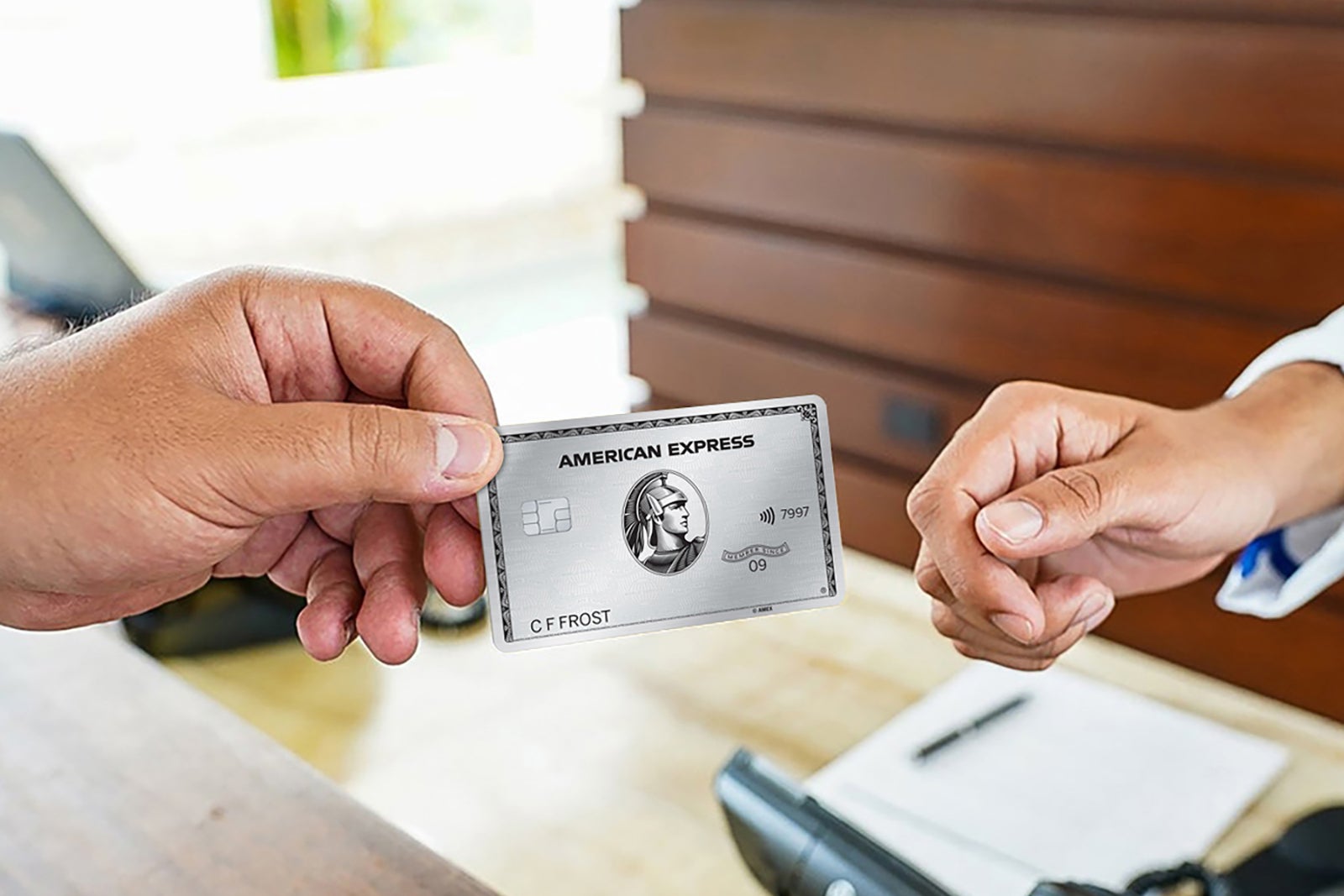 While the card has undergone many design tweaks since its inception, these changes have mostly been trivial, sticking to that classic metallic look that most of us are familiar with. Besides the limited-edition yellow card that was designed by Pharrell Williams back in 2018, the Amex Platinum — as we know it — has stayed mostly the same.
Two artists, two new designs
Today, however, the issuer announced a collaboration with two world-renowned artists, Julie Mehretu and Kehinde Wiley, to bring some fresh looks to the classic Amex Platinum.
On Dec. 1, 2021, the issuer will unveil the two new card designs, one by each of the artists, to the public at an event in Miami. Then, starting Jan. 20, 2022, new and existing U.S. Amex Platinum cardholders will be able to choose from one of these two redesigns — or stick with the classic metal card if they wish.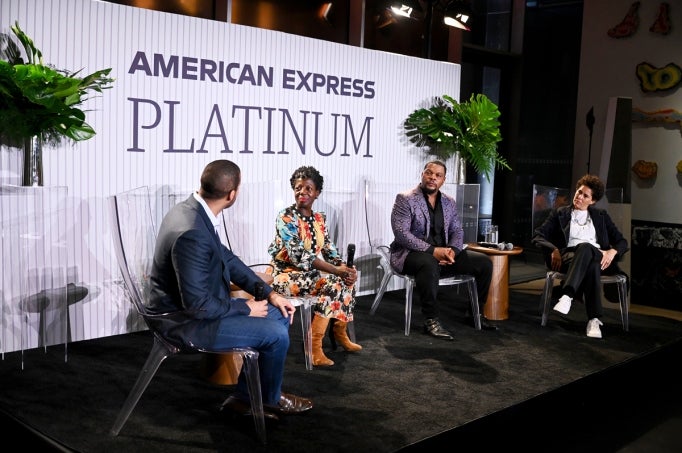 Julie Mehretu is a contemporary artist who paints large-scale abstract landscapes, inspired by social movements, political injustice and urban change. Her most well-known piece is a commissioned, 80-foot mural at the Goldman Sachs offices in New York City.
Meanwhile, Kehinde Wiley is a portrait artist who focuses on naturalistic yet vibrant depictions of influential Black men. You may recall his 2018 painting of Barack Obama that sits in the Smithsonian's National Portrait Gallery.
While we don't know what their card designs will look like, based on the artists' past works, they are bound to be stunning and visually arresting.
The Studio Museum in Harlem
As part of this announcement, Amex also revealed that it would also provide $1 million in funding to The Studio Museum in Harlem.
The museum was established in 1968 as a showcase for artists of African descent, both from the U.S. as well as abroad. The two artists Amex has commissioned for its card designs, Mehretu and Wiley, both have a connection to the institution as they were both participants in its distinguished Artists-in-Residence program, which has cultivated over 150 artists since its founding, many of whom have gone on to prominence in the art world.
"American Express doesn't just bring funding, it shines a light on the important work being done at our institution," said Thelma Golden, Director and Chief Curator of The Studio Museum in Harlem in a written statement.
"We can't wait to give our cardmembers the opportunity to choose their favorite Platinum Card design – including small-scale artistic masterpieces they can now carry around in their wallet," said Rafael Mason, Senior Vice President, U.S. Premium Products and Loyalty Programs at American Express. "We are also delighted to partner with the Studio Museum [in Harlem], which has had such a profound impact on the art world and on the artists who have participated in its residence program."
As for us, we're excited to see these reimagined designs of the Amex Platinum Card when they are unveiled in a few weeks, and come January, we might just be ordering our own editions.
Official application link: Amex Platinum with a welcome bonus of 100,000 points after spending $6,000 on purchases in the first six months of card membership. Plus, earn 10x on eligible purchases on your new card at restaurants worldwide and when you Shop Small in the U.S., on up to $25,000 in combined purchases, during your first six months of card membership.
For rates and fees of the Amex Platinum, click here.
Featured photo by Isabelle Raphael for The Points Guy.
---
Share this post
---
---