Make Laundry a Breeze with Cool Service App
Posted by admin on
Take one thankless task off your list with LaundryHeap, a service to get your laundry done with ease and efficiency.
Laundry is low on my list of priorities, but clearly it's a chore that I just have to stay on top of. I'm likely to binge on this chore and do 4-5 loads in a day. It's truly one thing I put off as much as possible--it's just a Sisyphean task. When I heard about the LaundryHeap service, I thought it was a genius way to make laundry a breeze with a cool app.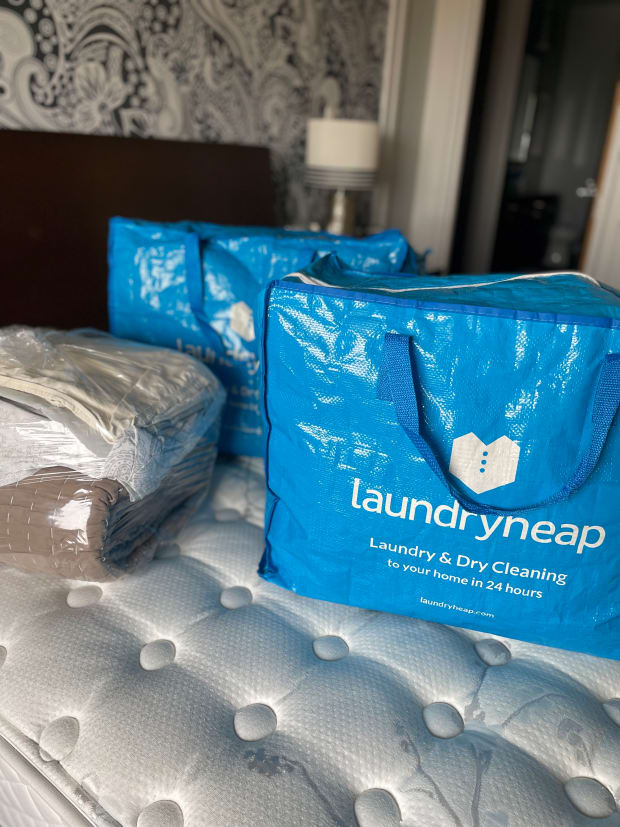 What is LaundryHeap
LaundryHeap is a service that will collect, clean and deliver your laundry and dry cleaning in 24 hours. Items are washed at 90°F and tumble dried. Prices start at $1.90/lb for a 15lb minimum. Dry cleaning starts at $2.19 per item. 
Each order is washed separately so no need to worry about that. LaundryHeap partners with local businesses to cut down on drive time and minimize the carbon emissions from transport.
Testing LaundryHeap
Like all the services we recommend on Momtrends, I tested the service first. I sent our pillows, a comforter, bed linens and towels out for cleaning. 
What you need to know: The service was super convenient and a salvation for any mom who craves taking things off her to-do list. 
The app is seamless. I set it up in a flash and had my first order picked up a few hours later. My laundry was ready the next day (for regular wash you can get your items back in a 24-hour turnaround) and looked as crisp and clean as ever. I'm totally hooked on the convenience of this app-based laundry service. 
And I think the driver tracking comes in quite handy, especially if you live in a single family home. You can get "real-time" tracking so you don't have to wait around for pick up and drop off. 
Get ready for your first LaundryHeap collection
Ready to try it out? Here's how to get started. 
Gather your laundry. I had both dry cleaning and laundry. I prepped the items in two different bags. I used garbage bags the first time (after the fist service, you'll get reusable LaundryHeap totes to use.
Download the LaundryHeap app. It's available on GooglePlay and iOs. 
Select your service and pick-up and add your payment. Collection and delivery are free.
Track your order. You'll be notified on pick-up and delivery and you can track your driver in real time.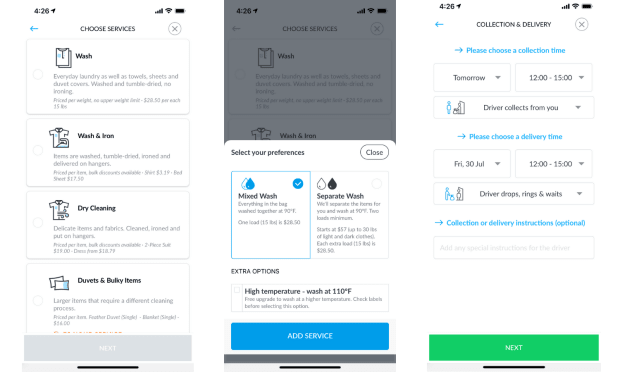 How LaundryHeap Comes in Handy
We've been hosting a ton of friends in our NYC apartment a few times this summer and LaundryHeap came in so handy. I bundled up the linens and towels and set up a delivery. In a flash I was ready for the next set of guests without having to spend hours on laundry. Laundry heap works with facilities that promise to be free of harsh chemicals.
I've also loved using the app on big bulky items like comforters and pillows. Our small stackable unit just can't handle these larger items. Note: Bedding items will require a 72 hour processing time.
The pricing is based off of convenience and efficiency. If you value your time, you will certainly be able to budget in LaundryHeap.
Find out more www.laundryheap.com/united-states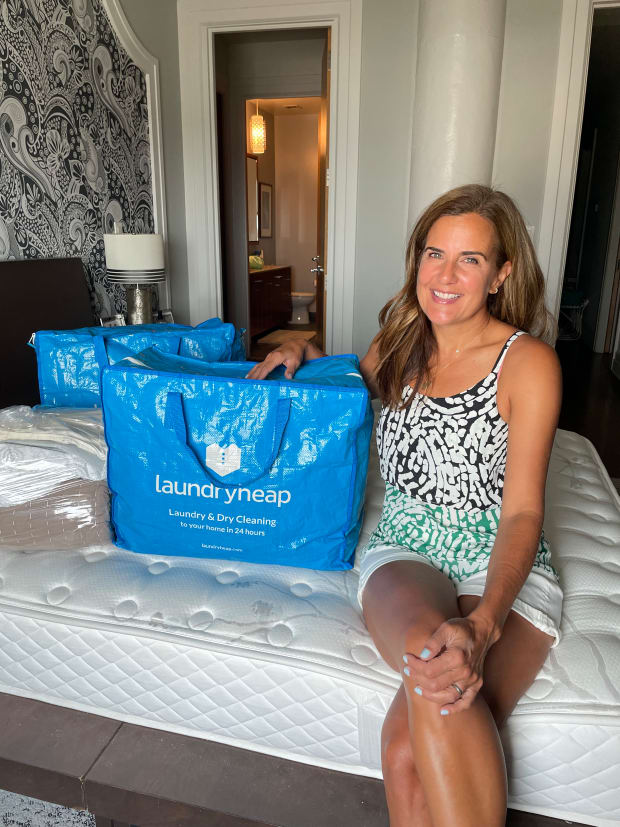 Win it!
We're giving away two $100 gift cards to LaundryHeap. Use our Rafflecopter form below to enter to win. 
This is a sponsored post.
---
Share this post
---
---