Frog Pond Mapping Coordinates Activity Pages
Posted by admin on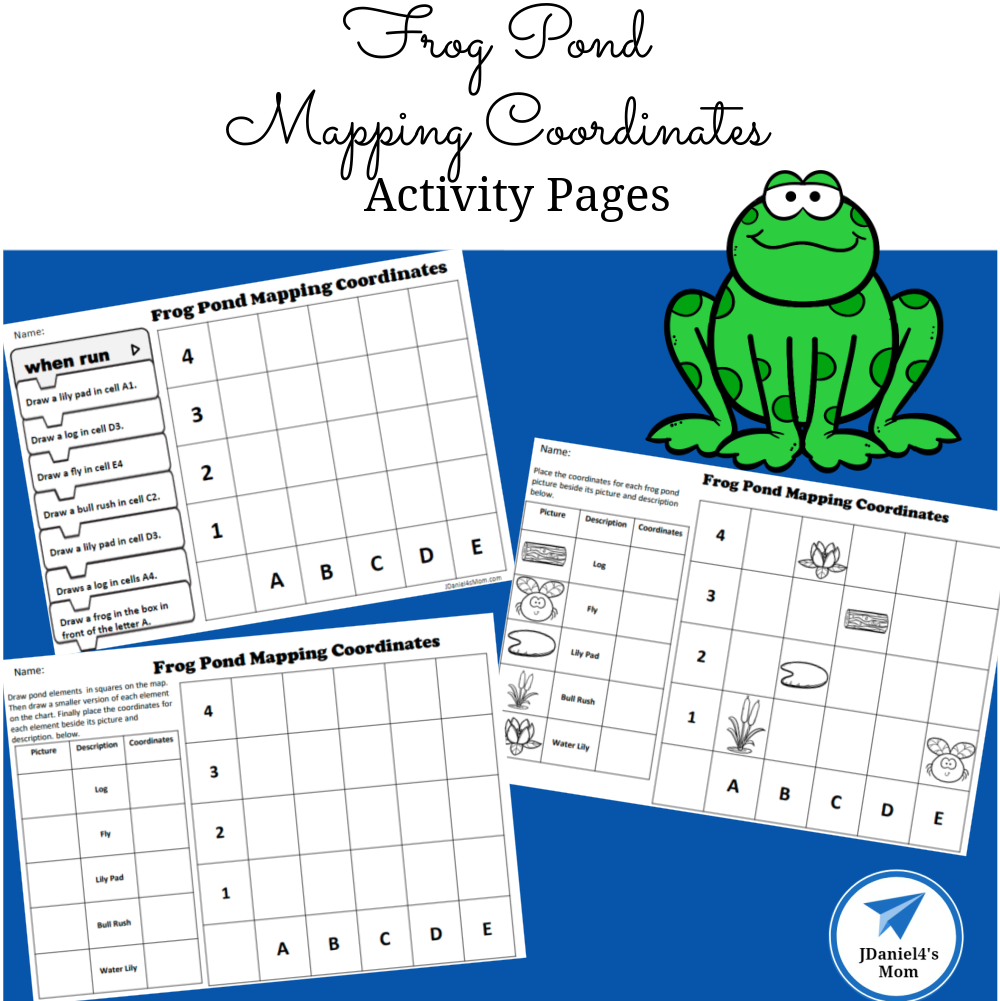 This mapping coordinates activity set has a frog pond theme. There are pages that explore various levels of mapping. There is a page that invites children to draw pond-themed pictures on specific coordinates. Next, you will find a page that asks you to find the coordinates of a specific picture. After that page, there is one that asks you to draw pictures and record their map coordinates. Finally, there is a page that has children draw pictures on the map and chart. It also asks them to record each picture's coordinates.
You will need to look through the set to decide what pages you what your children. Some pages will be better for some children while others will work better for others. While it would be easy to tell you which pages would work best for different age groups than others, I don't know your kids. I also don't know how you will be using the pages with them.
How Can You Explore The Mapping Coordinates Activity Pages
Children can work through the pages on their own if they have experience with mapping coordinates.
Children can work in pairs. One person can work on the chart section of the page and the other can work on the map.
Children can work in small groups. Everyone can work on their own pages, but they can check to make sure everyone is completing each step correctly.
A whole group can work through a page. A parent or teacher can explain what they need to do and walk children through how to do it.
Before you use any of the pages, you can share the picture flashcards with your children. That will ensure students know what each pond object is. There are B/W and color flashcards in the set.
Getting the Mapping Coordinates Activity Pages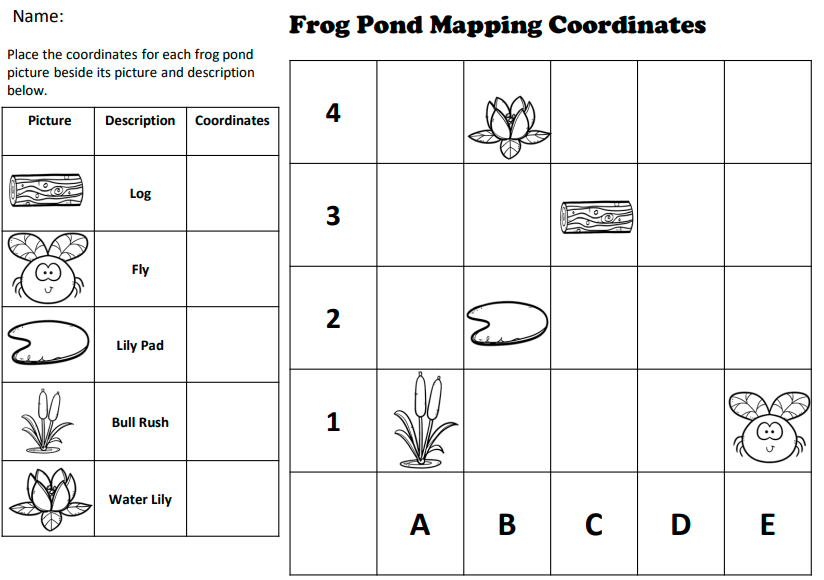 First, you will need to download the set.
Second, if you don't have Acrobat Reader you will need to download it. The algorithm page is an Acrobat Reader PDF file.
Third, you will need to go to your download file and open the page.  You may be asked if you want the file to open right after you download it. If you are, you won't have to hunt for it in your download file.
Building Background
Before you start exploring the mapping pages, you may want to read a book or two about mapping.
The links below are affiliate links. As an Amazon Associate, I earn from qualifying purchases.
More Mapping Activities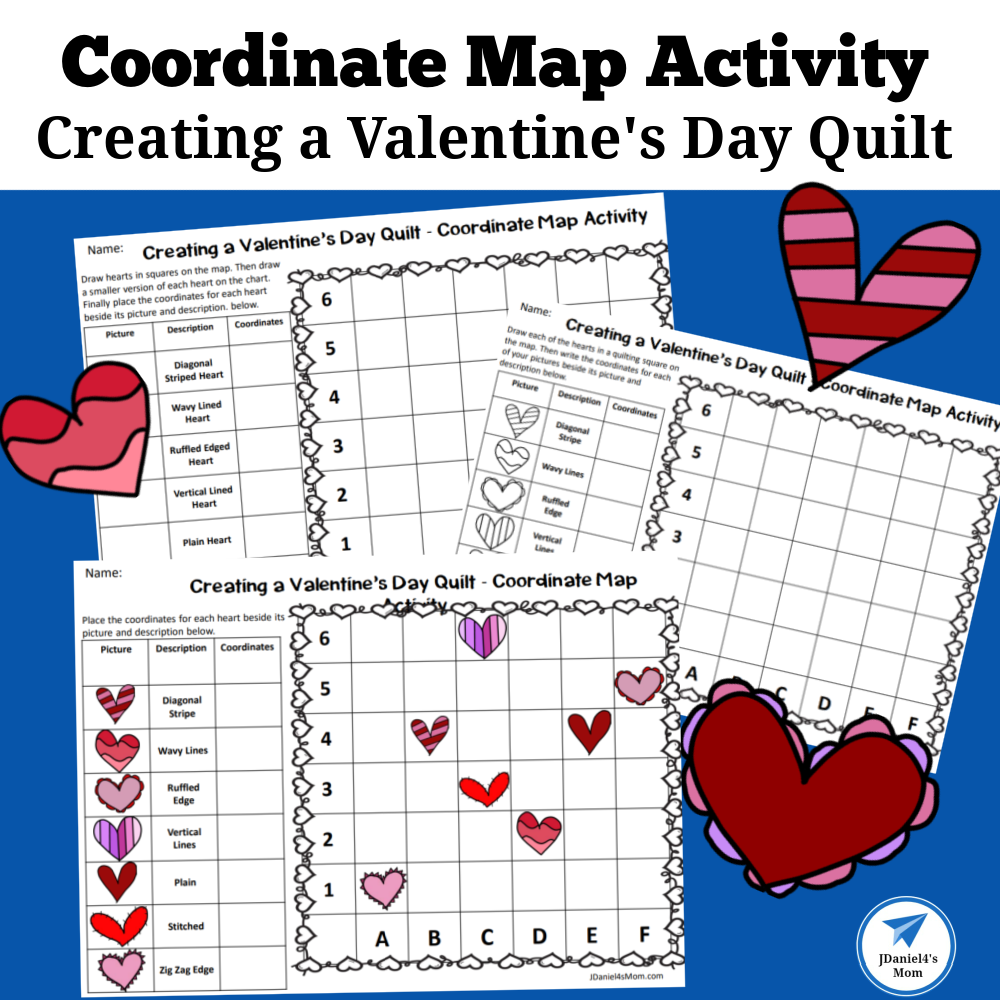 Valentine's Day Quilting Activity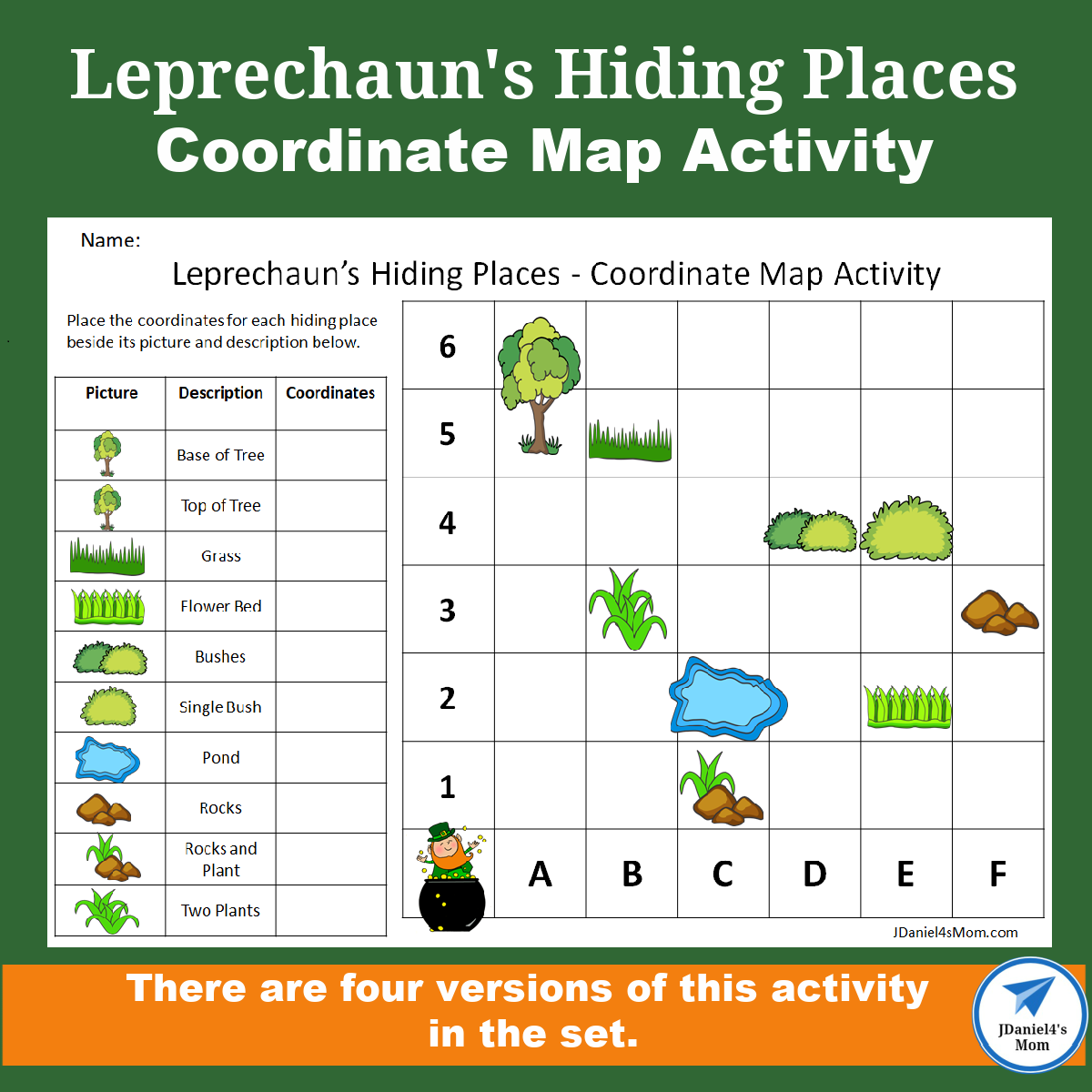 Leprechaun Hiding Places Coordinate Activity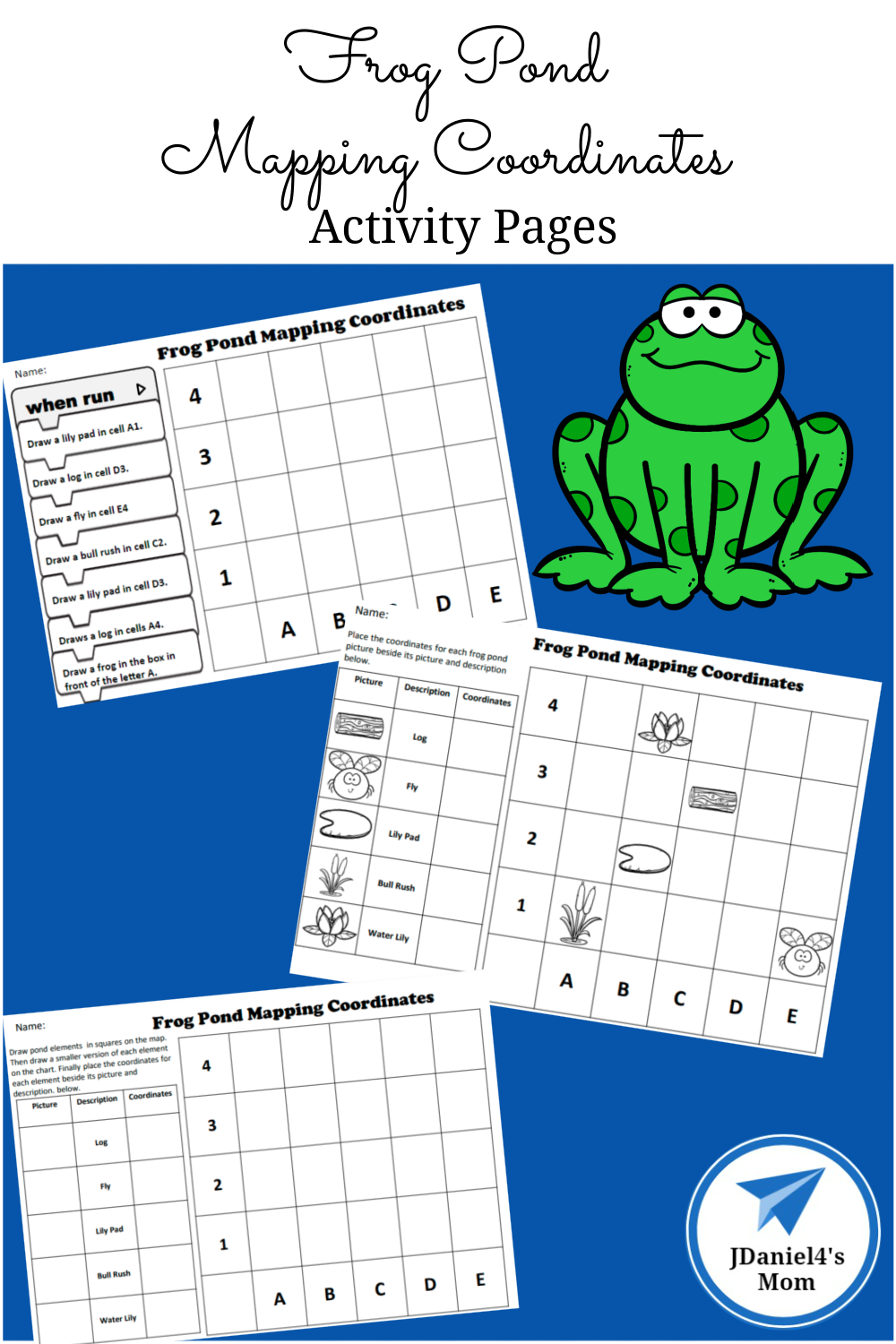 The post Frog Pond Mapping Coordinates Activity Pages appeared first on JDaniel4s Mom.
---
Share this post
---
---