DMZ Image Breakdown: Who's Who In The Second American Civil War
Posted by admin on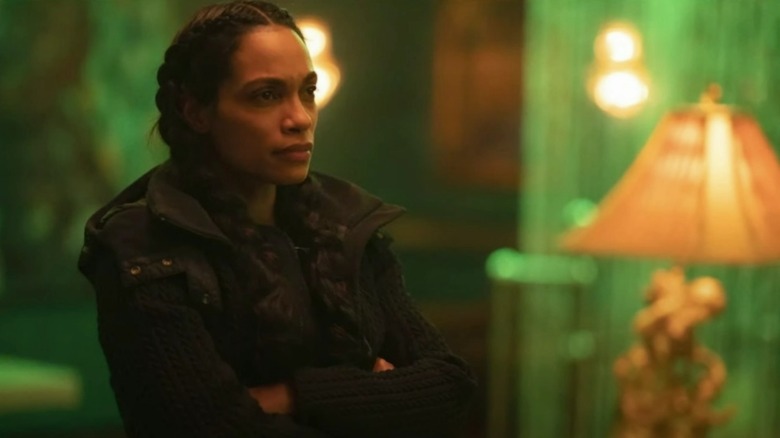 Originally, filmmaker Ava DuVernay was supposed to helm a "New Gods" film for the DC Universe. Those plans fell through when the project was shelved earlier this year, but DuVernay simply isn't the kind of talent that you let slip through your fingers for good. The "Selma," "13th," and "A Wrinkle in Time" director is back with DC for "DMZ," the HBO Max limited series announced late last year that's based on the Vertigo comic series of the same name from writer Brian Wood and artist Riccardo Burchielli. The live-action series, which comes from Roberto Patino and Ava DuVernay, and stars Rosario Dawson and Benjamin Bratt, follows a second civil war between the United States and the rival faction called the "Free States of America." It's set on the island of Manhattan, which becomes one of the last remaining "safe" zones in the region.
Warner Bros. gave fans an exclusive look at some first-look images through this past weekend's DC FanDome, that niche, under-the-radar online event that definitely didn't have the internet buzzing over stuff like "The Flash" footage, a new "The Batman" trailer, or that bizarrely entertaining King Shark music video that became an instant earworm. Not to be outdone, however, Ava DuVernay and Roberto Patino also joined the livestream to talk more about "DMZ" and reveal some key background information on the in-development series. 
City Of The Abandoned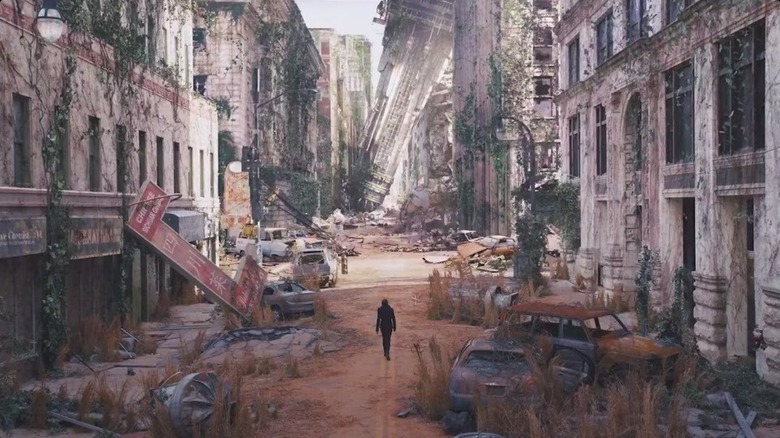 Right off the bat, the creative pair laid out the basics of everything newcomers need to know about "DMZ," which stands for "demilitarized zone." As Patino explained:
"It's a story about fractured people that are coming together, where we have a civil war between the Free States of America and the United States of America. And our story takes place eight years into that DMZ where the rule of law is basically dictated by the most powerful person at any point in time, and that can change from block-to-block."
"So you have people who are in the city who have basically been abandoned," Duvernay added. "And the big thrust of the story is an outsider comes in and she turns everything upside down. And that roller coaster ride, that adventure, is one of the things that I loved most about your script and one of the reasons why I had to direct and had to be involved."
Here's a breakdown of who's who and what to know about the new images from "DMZ."
Alma Ortega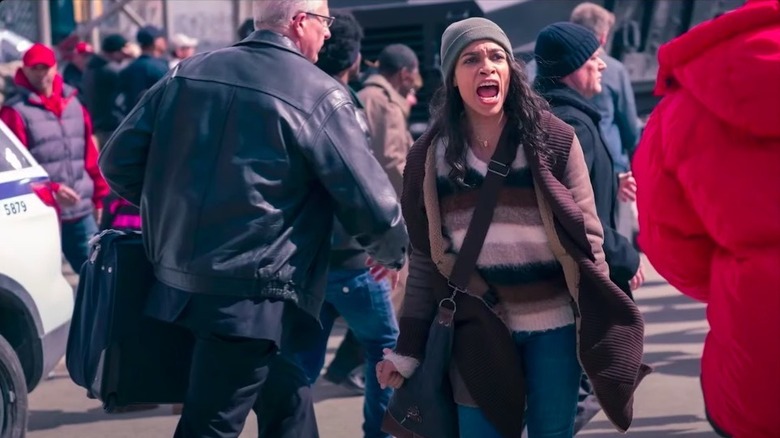 Rosario Dawson stars as Alma Ortega in the upcoming live-action adaptation, a newly created character for the show who returns to Manhattan to find her missing son. Though this name will be unfamiliar to readers of the comic, Patino revealed that Alma is loosely based on the established character of Zee Hernandez, who gets her start in the comic series as a medical student before the outbreak of war presses her into outright field medic duties.
Alma's character was described as someone who must "...contend with the gangs, militias, demagogues and warlords that control this lawless no man's land. In doing so, she becomes the unlikely source of what everyone here has lost...hope." Patino further dives into the inspiration for Alma from the source material and how "DMZ" will serve as an origin story for a character full of unrealized potential.
"Alma was inspired by one of the most fascinating characters in the comic book and also one of the most underserved characters in the comic book named Zee, who is this fearless medic. I really took the creative guardrails off and dove into the spirit of Zee and reinvented her. This show is a bit of an origin story for one of the best characters in the graphic novel. She comes out the other side with a whole new understanding of what her place in this world ought to be."
Parco Delgado Is The Law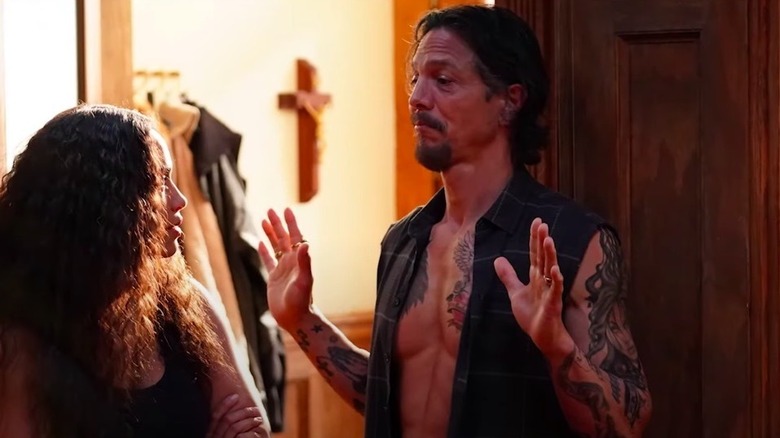 Of course, the volatile world-building of "DMZ" makes violent power grabs simply a fact of everyday life. While Alma is continuing her search for her child in the midst of an evacuated New York City, she inevitably crosses paths with those who have grand ambitions for the area and also the resources to match. Two such antagonists are Paco Delgado and Wilson. According to DuVernay, "DMZ" will have plenty of social commentary about gender roles and the nature of power, which should come as no surprise to anyone even remotely familiar with her previous work -- not to mention the comic that all of this is based on, too.
The thing is, a beautiful, chaotic, messy grappling with gender and who can do what, and what power looks like, and who really has the power. This is exemplified by Parco played by Benjamin Bratt and Wilson played by Hoon Lee."
Parco Delgado has his eyes set on being the resident governor of New York City and more, using his popularity throughout the DMZ to make a risky gamble for complete and total control. Played by Benjamin Bratt, he is described as "...the popular — and deadly — leader of one of the most powerful gangs in the DMZ. He wants to rule this new world — and will stop at nothing to secure that outcome." In Patino's own words, "Parco Delgado is the guy who said, 'You know what? I am the law. I am the power here. And who I am and what I say I am? No one is going to challenge me on that if I say it with enough resolve.'"
Wilson Runs This Town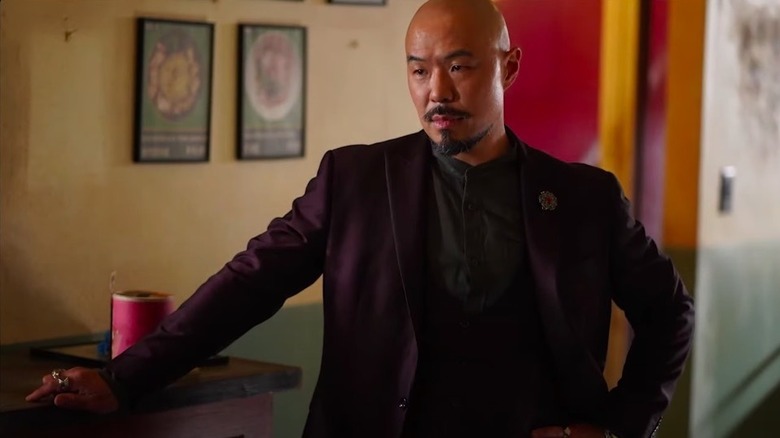 And then there's Wilson, portrayed by Hoon Lee. The Chinese immigrant is depicted in the comics as the guy who runs Chinatown, ensuring its independence from the ongoing conflict and perceived by its people as a protector. He appears to be something of a wild card in the live action series, standing in stark difference from Delgado's singularly all-consuming approach to power. Patino continues:
"Wilson, on the other hand, is about the opposite side of that where everybody gets to make truly free choices in the DMZ. They get to decide who they want to be. And the result of that is this patchwork of gangs and tribes and outfits. And Wilson sees that as a marvel."
The World Of DMZ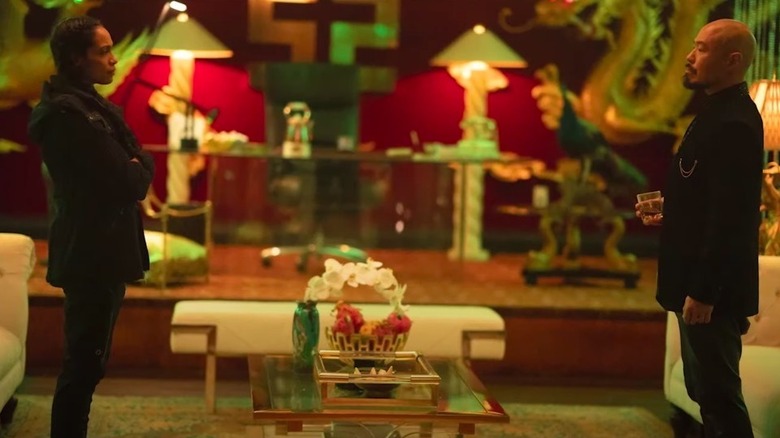 The unique "No Man's Land" feel of the DMZ makes this setting ripe for all sorts of potential conflict, unexpected allies, and scarily relevant commentary on how we as a collective human race could fare if we continue down such a divisive, fractured path. DuVernay put a button on the brief "DMZ" panel, providing a summation of the exact setting of "DMZ" in relation to our own world.
"Because that's what the DMZ is. It is set in a world that's just a few moments into the future and it speculates what would we be if we let the worst of our divisions get to us. I just think it's super-cool. It's also important in ways that allow us to consider ourselves now and what we want to be going forward."
Though DuVernay and Patino focused largely on these main characters, other images were shown throughout the panel teasing a few other aspects of the locations, characters, and moments from "DMZ." You can see the rest below.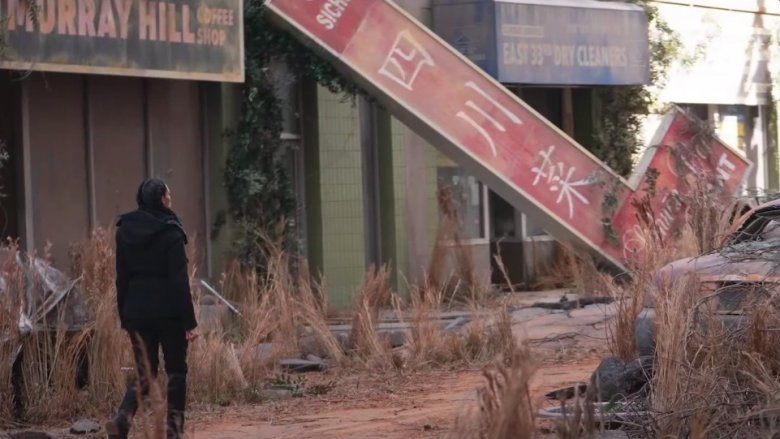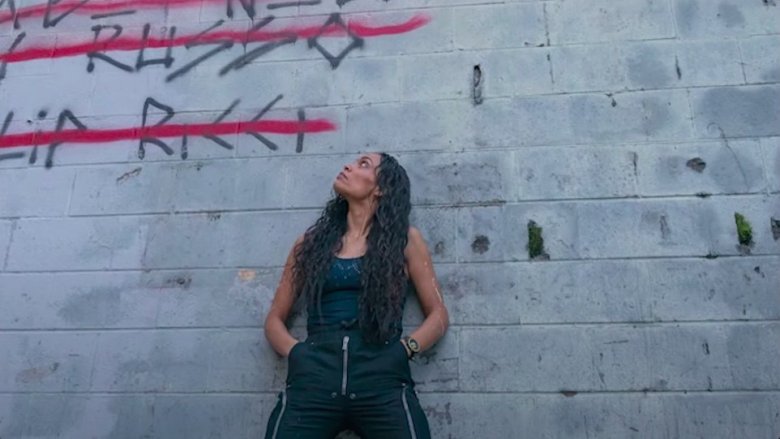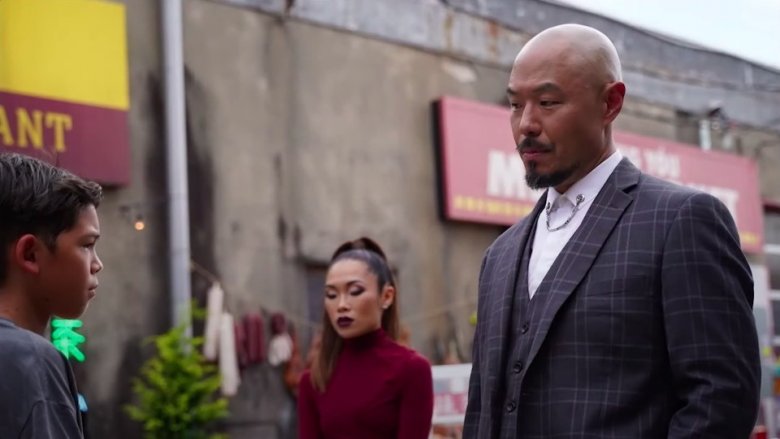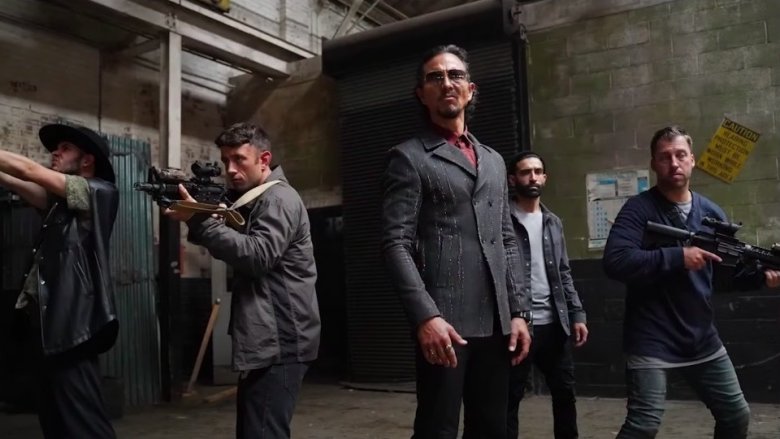 "DMZ" is written and executive produced by showrunner Patino and directed and executive produced by DuVernay. The four-part miniseries will come to HBO Max on a to-be-announced date.
Read this next: The 15 Best Batman Comics You Need To Read
The post DMZ Image Breakdown: Who's Who in the Second American Civil War appeared first on /Film.
---
Share this post
---
---