20 Great Deals at REI's Gear Up Get Out Sale 2021
Posted by admin on
Holiday season is coming and REI will be closing its doors again on Black Friday and encouraging everyone to #optoutside with them. But first they're having their annual Gear Up Get Out sale from Nov. 12-22. This is a great time to snag winter gear and camping gear at deep discounts for you or for friends and loved ones on your gifting list. 
Members also have access to some exclusive sale items and they receive 20% off one full-price item and 20% off one REI Outlet item using coupon code GEARUP2021. If you're not an REI Co-op member yet, now's a great time to join so you don't miss out on these deals! It's only $20 for a lifetime membership, and the savings cover that cost quickly.
Whether you're getting a head start on holiday shopping for your favorite outdoors person or treating yourself to something nice, you won't want to miss this one! We scoured the sale and put together this list of the deals we're most excited about.
If you're not an REI member yet, you'll need to join to get this deal. If you're looking for a baller nature palace to make your camp neighbors jealous, the Kingdom tent series won't disappoint. The Kingdom is spacious, durable, and provides great weather protection. This tent comes in 4P, 6P, and 8P models, all of which pack down surprisingly small and are fairly easy to set up. We crowned the Kingdom 6 "best luxury camping tent" on our list of the Best Camping Tents. 
---
The REI Stormhenge (women's here) is a unique two-in-one jacket that offers warmth and protection from the elements in one convenient package. While it's a bit heavy for technical use and not as versatile as two separate jackets for backcountry trips, we find the Stormhenge to be very useful for everyday outdoor wear, day hikes, and camping in chilly, wet conditions. The Stormhenge is our top pick for warmth and waterproofing on our lists of the Best Down Jackets and Best Winter Coats for Men and Women. 
---
The REI 650 Down Jacket 2.0 (view women's here) is a great option for lightweight adventurers on a budget. It's made with lower-fill-power down, which means it's not quite as technical and efficient as more expensive jackets, but for the price, we're pretty happy with its performance. The 650 Down is our favorite budget-friendly ultralight jacket on our Best Down Jackets list. 
---
If you're not an REI member yet, you'll need to join to get this deal. The warmth-to-weight ratio of REI's Magma 850 Hoodie (men's and women's) is fantastic. This jacket is stylish, comfortable, highly compressible, and it conveniently packs down into its own pocket. And at 40% off the retail price, this is one of the best deals in the entire Gear Up Get Out sale. The Magma is the the best value jacket on our Best Down Jackets list. 
---
Salomon makes some of our favorite hiking footwear, and all of their X Ultra 3 shoes (women's here) and boots (women's here) are on sale. They feel great right out of the box, they're lightweight, and they're durable, so we highly recommend them for hikers who want a happy medium between lightweight trail runners and heavier boots. The X Ultra line of shoes has been near the top of our lists of the Best Hiking Boots for Men and Women and Best Hiking Shoes for Men and Women for years.
---
Base layers are awesome for adding a ton of warmth to your clothing system without adding much weight. We've been using REI Base Layers on backpacking trips for years. We're partial to the Long Sleeve Crew Top (view women's) and Base Layer Bottoms (view women's), but REI makes a wide variety of styles to suit your taste. For more info on creating an effective backpacking clothing system, visit our Best Base Layers and Hiking Clothing 101 posts. 
---
From gloves, to hats, to base layers, and undies - Smartwool products are high-quality and dependable. There's a lot to choose from in their exceptional line-up of clothing and accessories, but our favorites are their hiking socks, Liner Gloves, and Merino 250 and Merino 150 Base Layers (women's 250 & 150). Learn more about these items on our clothing lists in the CleverHiker Gear Guide.
---
The Cotopaxi Allpa 35 has everything we look for in a travel pack - streamlined organization, easy-access pockets, a comfortable carry, and unique style. The Allpa is made of thick durable material that can handle any adventure you throw at it, and the main compartment organization is about as close to perfect as it comes for us. The Allpa comes in a couple sizes to suit any need, but the 35L size is our top pick on our Best Travel Backpacks list. 
---
The Osprey Farpoint (men's sizes) and Fairview 40 (women's sizes) are comfortable and versatile bags with quality construction. They can be tailored to many different travel styles with the option to carry as a backpack, a briefcase, or a messenger bag. Learn more about the Farpoint and Fairview on our Best Travel Backpacks list.
---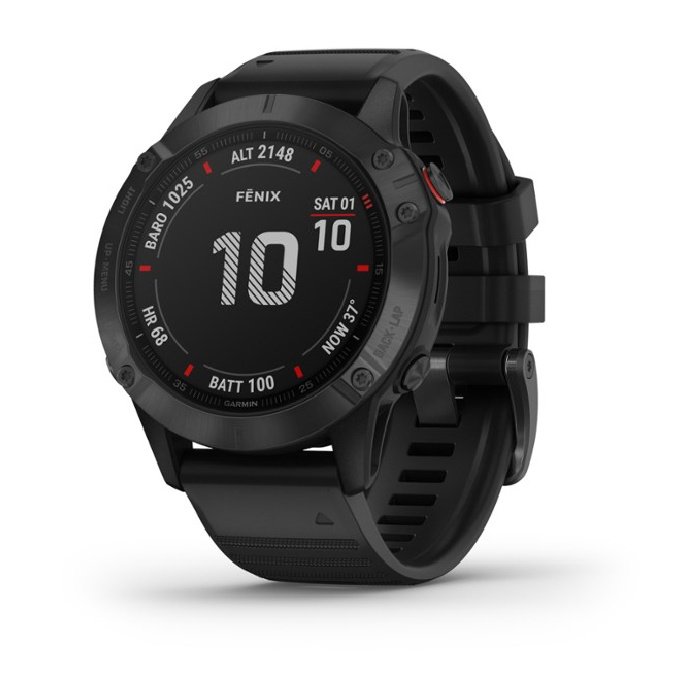 Garmin makes some of the coolest GPS watches on the market, and many of them made our Best GPS Watches list. If you need advanced mapping, we recommend the Fenix 6 Pro. The Instinct Solar is perfect for backpackers because of its long battery life. Runners will like the comfortable fit of the feature-rich Forerunner 945. If you want something a little more stylish for everyday wear, the Venu 2 looks great and has a ton of basic fitness features. 
---
If you've been saving your lunch money for a personal locator beacon of your own, now's a great time to buy. The Garmin InReach Mini is a small and lightweight two-way communicator, GPS device, and emergency locator beacon all in one. We like carrying one for peace of mind and as a backup navigation device on extended trips in the backcountry.
---
The Solo Stove Bonfire is the life of the party and a warm, glowing centerpiece to gather around whether we're out camping or relaxing in our own backyard. We especially love being able to enjoy a fire without smoke irritating our eyes, lungs, or our neighbors. Plus, we're really glad we can have our fun without permanently marking the ground in our favorite outdoor spaces. If you're hoping to spend more quality time outside gathering with friends and family, the Bonfire is one of our favorite pieces of gear for outdoor entertainment.
---
The Doublenest Hammock is roomy and tough enough to fit two people comfortably, so it's awesome for lounging around camp with a pal. It comes in a bunch of fun color combinations for showing off your personal style, and it's incredibly easy to set up using the included carabiners. If you're hammocking solo, the SingleNest may be all you need. These hammocks can be found on our Best Hammocks list. 
---
Ursacks are much less bulky and far lighter than any bear canister and they're a lot easier/faster than any bear bagging method. The kevlar fabric on the ursack is strong enough to keep critters out of your food. Mice will quickly chew through expensive backpacking gear to get into food, so we almost always travel with an Ursack in the backcountry. 
---
All of REI's trekking poles are on sale, and we have some favorites. The Flash Carbon Trekking Poles are a great option for those looking to trim a few ounces without breaking the bank. They're also featured on our Best Trekking Poles list. If you're looking for something a little more budget-friendly their Traverse poles are also great.
---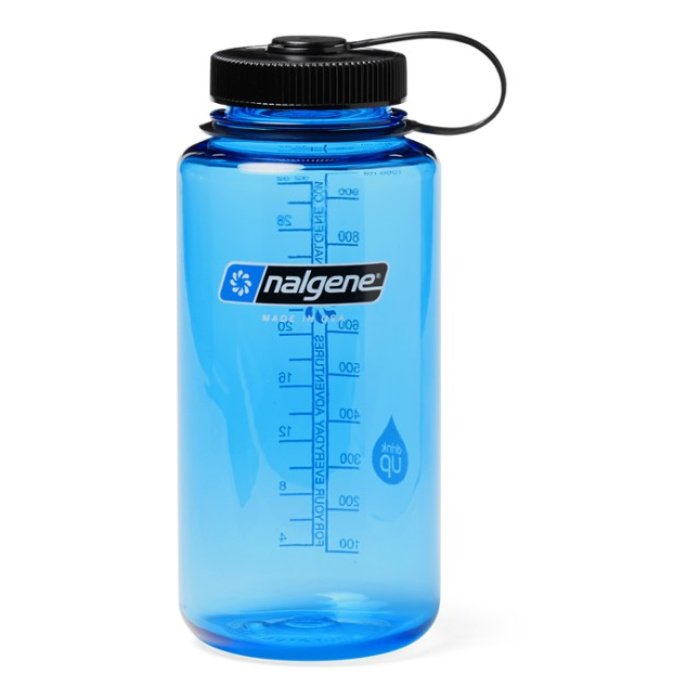 The Nalgene Wide Mouth 32 oz. is pretty much synonymous with the words "water bottle". We own 10 or so of these in different colors and patterns, adorned in stickers from our favorite national parks and breweries. We take them backpacking. We take them grocery shopping. We take them just about anywhere The Wide Mouth bottle both made our Best Water Bottles list.
---
The Kuhl Interceptr Fleece is a great casual option for those who want to dress comfortably and look good at the same time. If it gets really stormy, it also layers nicely under a winter coat or a rain jacket. The Interceptr is sure to get a lot of use and it's priced lower than similar full-zip jackets, so it's an excellent value. Check out more about the Interceptr on our Best Fleece Jackets list.
---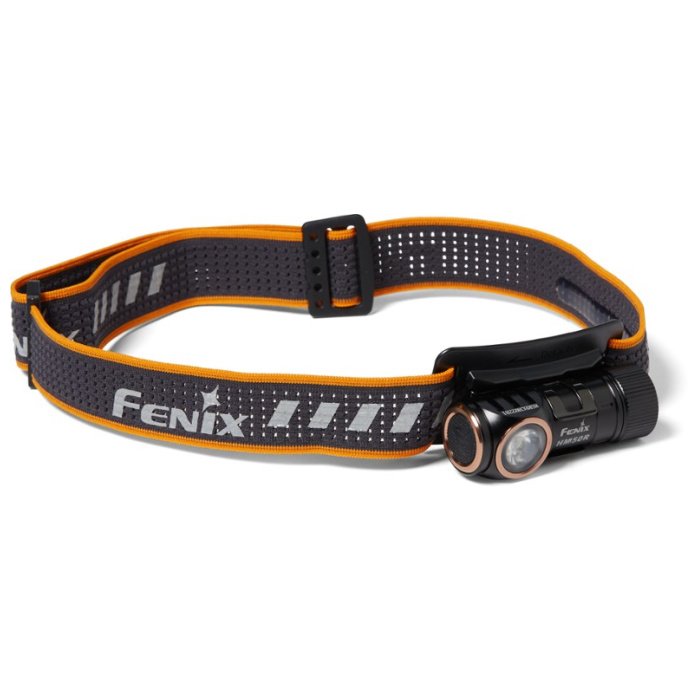 Fenix makes a ton of high-quality flashlights and headlamps, and now's the time to grab one at a discount. We love the HM50R headlamp for mountaineering and alpine climbing because it's bright and durable. This headlamp has a large side-button that's easy to press while wearing gloves, making it a great choice for chilly trips. It also comes with a rechargeable battery for everyday use, but accepts CR123A batteries that perform in extremely low temperatures. See how it compares to other headlamps on our Best Headlamps list. 
---
The Crux Hydration Reservoir is easy to clean due to its wide-mouth opening, and the large handle makes filling up hassle-free. This reservoir comes in a variety of sizes, but we think the 2L model is usually plenty of water capacity and it fits most daypacks comfortably. Learn more about the Crux on our Best Hydration Packs list.
---
You should always bring a small personalized first aid kit on your outdoor excursions, and Adventure Medical Kits are our go-tos for building ours. We typically replenish our kit using the .3 Ultralight Kit or the .5 Ultralight Kit. AMK also makes a great Dog First Aid Kit for keeping your pooch safe on your adventures. These kits make great gifts for hikers!
---
Other Awesome Deals
It was difficult for us to narrow our list down to only 20 gear items we were stoked about. Below are some additional deals: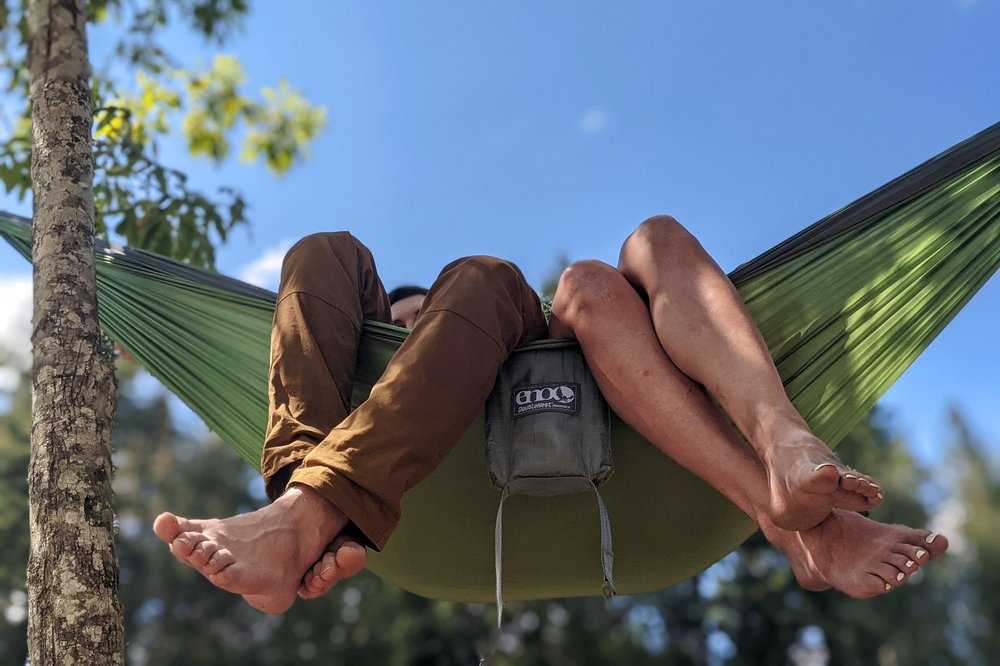 20% Coupons
In addition to all the great sale items, REI members can also take advantage of two coupons - one for 20% off one full-price item and one for 20% off an Outlet item. Below are some of our favorite big-ticket items that would be great options for using your full-price coupon. Remember to use coupon code GEARUP2021 to apply your discount at checkout.
Oh yeah, if you're not an REI member, don't fret! You can pick up a lifetime membership for $20 and still get to use the 20% off coupon.
More Information
We hope this guide helps you find some great outdoor gear that you'll love for years to come! If you found this guide helpful, please feel free to share it with friends and click the little heart button below to give us a digital high five.
For more popular CleverHiker content, check out the following links:
---
---
Some of the links on this page are affiliate links, which means we may receive a modest commission if purchases are made through those links. This adds no cost to our readers and helps us keep our site up and running. Our reputation is our most important asset, which is why we only provide completely honest and unbiased recommendations.
---
Share this post
---
---