20 Easy Christmas Side Hustles For Extra Cash – Start Now!
Posted by admin on
Everyone can do with a bit more extra money for Christmas. Okay, lots of cash if we're gonna be honest here. Do you need a Christmas Side Hustle?
With Christmas becoming more expensive than ever before, even full-time workers are looking for easy ways to make some extra income.  According to Canstar, Australian Shoppers are expected to spend a whopping $50 billion dollars in the lead up to Christmas!
If you have saved money every place you possibly can and are still stuck, that means you need to make more.
These 5 Easy Christmas Side Hustles are a great way to make some cash during the silly season.
Why Christmas is a Good Time to Start a Christmas Side Hustle
Christmas is the best time to earn extra cash because everyone has such a busy schedule, especially those that are juggling full-time jobs and kids.  So these people are looking for others that do have the time to help them out to prepare Christmas.  So if you have the time and the tenacity, you could do all of these gigs or a combination and make good money in time for Christmas.
The Best Side Hustles for Christmas
The best side hustles are the ones that you only need to do in the lead up to Christmas, that pay well and are relatively easy to find.  Hell, I'd employ people to do a lot of these things for me for Christmas time!
1. House Sitting Over Christmas Holidays
This is a great option for single people or young couples that want a Christmas Side Hustle.  Families travel during the Christmas holidays, and that means that someone needs to be around to keep an eye on the place, feed and love the pets and to water the plants.  Why not offer your services as a house sitter?
What you will need:
Good references from people you have rented from before.
A police clearance
How much can you make?
It would depend on how much work you are expected to undertake during your stay.  Many arrangements are non-payment but you effectively get free rent.  If you can rent your own house out during this time, you can make up to $1000.00 per week on AirBnB or similar.
Where to get work?
There are quite a few websites now where you can list your services and clients can find you.  But also putting details on local notice boards would be handy.
Websites to look at for listing your services include:
2. Do Some Christmas Holiday Pet Sitting
Just about all families go away some time over Christmas, but many people don't have someone to watch their precious pets.  Kennels are great but they can be very very expensive.  Plus some animals, particularly dogs, really fret unless they are at home.  That's where pet sitters come in.  Pet Sitters will either come and stay at your place (in conjunction with house sitting above), or will just come and visit your home daily, will feed your animals and play with them, making sure they are happy and healthy.  So if you love animals – and want to have fun whilst earning a few dollars, maybe pet sitting is for you!
What you will need:
Transport to get to the homes you will be visiting.
Access to the home or the pet food before the owners go away
A flair for animals
How much could you make?:
From $20 to $50 per day depending on how much time you spend with the pet and the owner's expectations.
Where to get work?
Start a Pet Sitting Facebook Page and ask people to recommend you.
Make a flyer and drop it into your local Vet Hospital.

3. Home Christmas Decorator
Did you know that loads of people loathe putting up their Christmas tree and Christmas decorations every year?  Why not cash in on this and offer this as a service. You can even offer a 'Post-Christmas Decoration Take-Down' too if you want to make a bit more after the silly season.
What you will need:
A reliable vehicle and a good eye for decorating. Having a good stash of Blu-tac, pins and sticky tape would come in handy too.
How much can you make?
You could charge from $100 – $150 per normal house. Charge more for larger homes or commercial style Christmas Decorating.
Where to get work?
Put notices up on noticeboards around your home area, advertise on local Facebook Pages and do up some pamphlets and do a letter-box drop.
Approach local shopping centres or smaller stores and businesses for commercial work.

I know of one lady who made a small fortune doing this a few years ago!  Christmas Lolly Sleighs are a great gift and are pretty easy to make.  We have a great recipe for them on Stay at Home Mum, but for more designs, take a look at Pinterest.
What you will need:
A good glue gun, access to a Chocolate wholesaler and ribbons.
How much can you make?
You could easily make $500 in profit if you sell to friends and family.  More if you can sell them through schools (the local tuckshop is a good one) or businesses.
Where to get work?
Advertise on your personal Facebook Page, and local Facebook Pages.  Approach schools to see if you can include an advertisement in the local newsletter.
Other things are great to make and sell include:
5. Cater for Small Christmas Parties
Many smaller businesses have an intimate Christmas Party with their staff and families.  The last thing a small business owner wants to do at a Christmas Party is to spend the whole time in the kitchen.  If you love to cook and can do amazing snacks and desserts or tasting platters, why not look at offering small catering packages?
What will you need:
A good repertoire of recipes.  If you cook at the client's home for a personal Christmas Party, you don't need to cook in a commercial kitchen.
How much can you make?
Charge per head, allow the costs for all the foods and allowing for your time, add a good 30% on top.
Where to get work?
Prepare some menus and prices and drop them into small businesses.
6. Make and Sell Christmas Cakes and Puddings
I buy my Christmas Cake every year, I can't even fathom going to all the trouble of making one from scratch.  But if you love to cook and make an incredible Christmas Pudding, why not start taking orders for your wares before Christmas.  The great thing about this Christmas Hustle is that you only need to bake enough to fulfil your orders – just make sure you take a deposit first!
What you will need:
Check with your local Council, if you are selling goods sometimes you need to do this in a commercial kitchen.  Also, make sure you include a full list of ingredients.
How much can you make?
Well, that would depend on the quality and scale of ingredients.  But there is money in food, so work out how much each pudding costs and add at least 50% of that cost again on top.
Where to get work?
Small versions of puddings would be great to sell at local markets, advertise on Facebook Pages locally and Retirement Homes.
Here are some great recipes that you can try:
7. Collect and Sell Computer Games and Gaming Consoles
2020 has been a truly shit year, so there isn't a whole lot of money around this year to splash on expensive gifts.  One of the most popular gifts around for kids is gaming consoles – so there will be lots of customers looking for good quality second-hand gaming consoles and games.  Sure, you could go to places like EB Games for second-hand consoles and games – but they will still charge a premium price.
Start asking friends and family for their old games and consoles and start your own Facebook Page to sell them.
Where else to pick up used gaming goods:
Ebay
Gumtree
Local Facebook Groups
Trading Post and Classifieds
8. Outdoor Cleanup (Mowing, Whipper Snipping, Gurneying)
Christmas in Australia is usually held outside – so that means you need your backyard to look really nice for Christmas.  If you don't have the time to do that – think about employing someone to do the tidying up for you!  If you own some gardening equipment, a mower and a gurney – this is a great way to earn extra cash.
You could do jobs around the outside of homes such as:
Mowing and Whipper Snipping the Lawns
Weeding the Gardens
Gurney pathways
House Washing
Removing leaves from gutters
9. Sell Your Unique Recipes and the Images
Websites around the world are the busiest over the Christmas period.  Most (if not all of them) are looking for additional content, particularly Christmas recipes.  If you have a few unique Christmas recipes that you have written, and beautiful images to go with them, why not sell them to these websites to make some cash for Christmas!
How to Go About it:
Make the recipe and carefully write out all the steps, and the ingredients.  Take high-res photos of the recipe (all steps plus the finished product).  Then start emailing websites that accept submissions to see if they are interested in publishing the recipe for payment.
How much would you expect to make?
A good recipe with photographs could make as much as $100 each. The more complicated the recipe – the more you can charge! Simple recipes could be priced from $20.
10. Do Some Street Performances
If you can play an instrument or sing a good tune – why not apply to be a busker in the main street or mall of your city.  To apply, contact your local Council for a busking licence, some places (like major Capital Cities) you will need to audition first.
Other ideas for street performances include:
Flash Mobs
Living Statues
Live performance bands
Fire Twirling
11. Seasonal Customer Service Rep
For a more traditional Christmas job, why not apply for casual work at your local Kmart, Big W or Myer, where they are looking for additional staff over the Christmas period.  Write up a simple resume and drop it into your local store.
Other places to look for seasonal Christmas Work include:
Local theme parks
Food Establishments
Shopping Centres
Post Office
12. Do Online Surveys
Now if you can't get out of your house (or you don't want to) and are happy just to make a few extra dollars, there is always answering surveys.  Not massive cash – but if you put some time into it you could earn a few hundred dollars!
Try places like:
13. Bake Up a Storm
There is nothing more delicious than home-cooked baked goods. Gingerbread cookies are pretty. Perhaps a good apple pie, coconut impossible pie or just some Rum Balls. The thing is, many people just don't have the time or inclination to spend time in the kitchen baking.  So if you have some great recipes, why not cook up a storm and see if family and friends want to buy some of your Christmas fare?
Great recipes to try that will sell really well include:
14. Catering Assistant
There are loads of Christmas parties at this time of year, and all the caterers, both large and small are looking for servers, wait staff, bar staff or kitchen hands to help out the caterers during the holiday season.
Make sure you have a good set of comfortable black slacks and a nice, neat collared white shirt.
Be prepared to work your butt off, ensuring that the guests are having a great time, that dishes are served quickly and hot, that dirty dishes are removed in a timely manner and then washed and put away.
How much can I expect to earn?
A busy night working as a catering assistant can expect at least $100 for the night's work.
Where to apply?
Put together a quick resume and drop it into local caterers.  Plus put out via word of mouth.
15.  Hair and Makeup Upstyles
If you are a gun on doing upstyles and can do beautiful makeup – even if you aren't a professional – why not put your services on local Facebook Pages to do ladies hair and makeup for Christmas parties.
How much can I expect to Earn?
Up to $150 for full hair and makeup using your products and equipment
Where do I get Work?
Sign up to apps such as Flayr where you can take booking online.
16.  Make and Sell Christmas Crafts on Etsy
If you make Christmas Decorations, Christmas Cards, can make fashion accessories or sew – why not take advantage of the holiday season and make a heap of your craft to sell on Etsy?  The great thing about selling on Etsy is that you don't need your own website – and they already have a massive worldwide audience of people looking to buy.
No matter what you are good at making – you can sell it on Etsy!
This lady makes custom made 'Vagina Christmas Tree Decorations'.  No idea is a silly idea!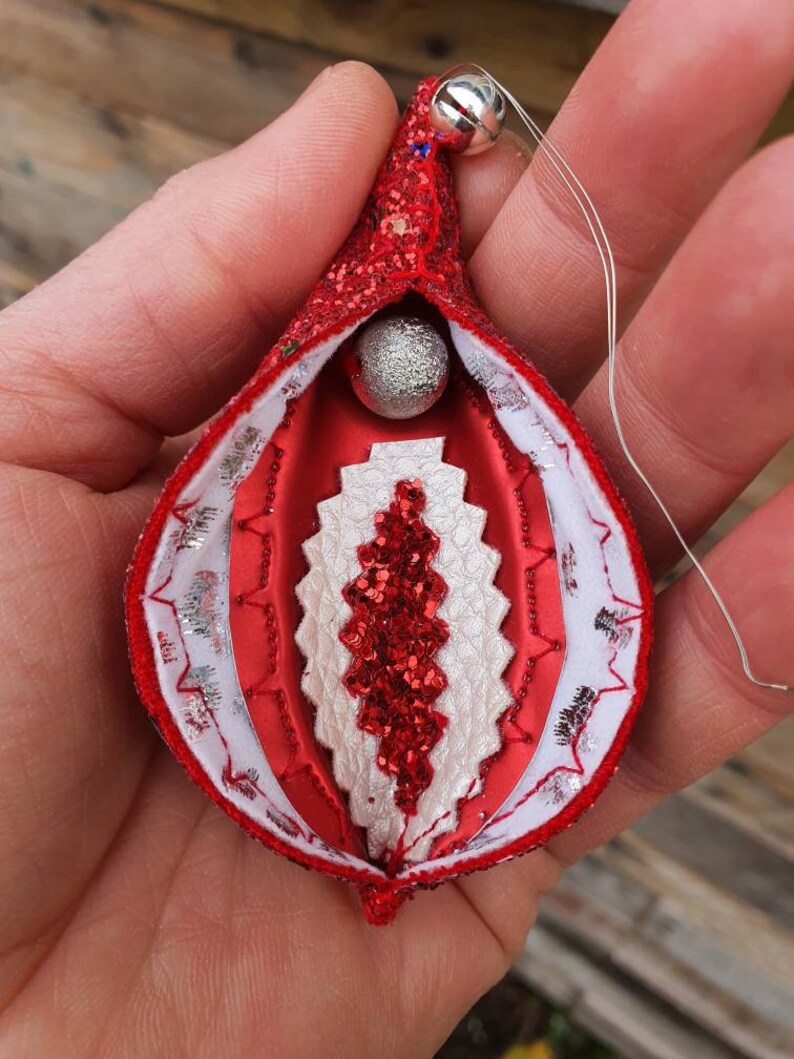 17. Do People's Christmas Shopping for Them (Grocery Delivery)
This time of year isn't called the 'Silly Season' for nothing.  Everyone is busy.  Plus not everyone loves going to the shopping centre when it is busy – in fact it freaks some people out!.  Why not offer your services to do people's shopping for them?  There is both grocery shopping and a 'Personal Shopper' where you choose Christmas Gifts for people.
If you have a flair for shopping, getting great deals, are trustworthy with money and don't mind the crowds, maybe this job is for you!
Advertise for work as a Christmas shopper:
On the noticeboard of your local shopping centre
Approach old people's homes to see if you can get some work there
18. Trampoline or Cubby House Assembly
If you have ever tried to put a trampoline together – you would know how difficult and somewhat frustrating it is!  But if you are handy – and are good with your hands – this would be an excellent Christmas Sidegig to make some extra cash for Christmas.
Advertise your services with retailers of trampolines and cubby houses. You could charge up to $100 to put a large trampoline together – more if you end up doing it on Christmas Eve!
Along the same vein, there are also:
Ikea Furniture Assembly
Bicycle Assembly
19. Be a Christmas Elf or Santa or Mrs Clause for Christmas
Santa and his crew are in high demand this time of year.  If you are great with kids (and have a blue card), and a great costume, why not do the rounds of Christmas Parties and make money for Christmas at the same time!
Even better if you have a beer belly and a beard!
Advertise with:
Local Councils Social Clubs
Facebook Pages
Shopping Centres
Costume Shops
20.  Make Christmas Gift Baskets
Keep them lovely and simple (and under about $30) and advertise at your local Daycare or School.  Maybe make one for boys and one for girls – include items such as lip balm, coffee mixes, candles, soaps etc.
We love this one from Etsy that is just gorgeous!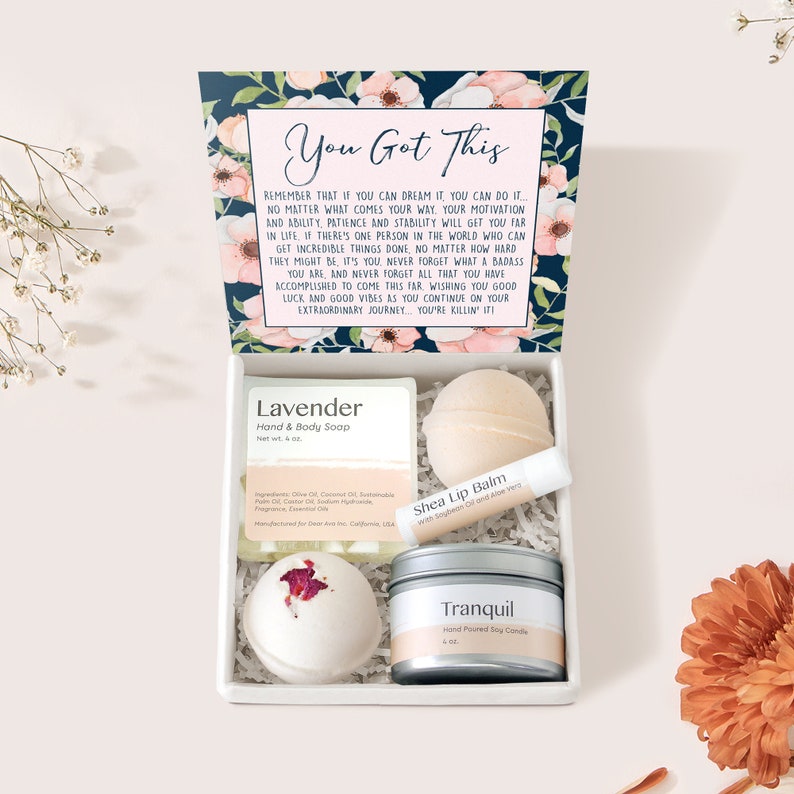 As we think of more great ideas on how to make money, we shall add it to the list!
---
Share this post
---
---